The top question on everyone's minds when planning a trip to Iceland is 'When is the best time to visit?'
With fluctuating weather conditions and variable temperatures throughout the year, the weather can greatly impact what you do and where you visit Iceland. We've put together a useful guide on Iceland's weather and when it is at its warmest, so that you can strategically plan your adventure without worrying about unplanned weather disruptions.
When is it warmest in Iceland?
Temperatures during the summer months are an average of 14.5 °C in July, typically making it one of the best months to visit Iceland.
If you're planning on visiting Iceland in the summer, you may be unsure of what to pack in your suitcase. Discover What to Wear in Iceland in the Summer.
It is important to note that the different seasons offer the opportunity for you to do different things in Iceland as the landscape changes quite drastically. Visiting during the warmest time of the year also means that you don't have to fork out for expensive thermal gear and warm clothing either. We have put together a guide to the Icelandic summer and all the different things to do.
Weather in Iceland
Temperatures in the summer are often comfortable and the ice and snow melt to reveal green landscapes. You can expect temperatures above 10 °C from May to early September, although temperatures rarely rise above 20 °C. However, temperatures in the winter are much colder and often fall below freezing. If you don't deal well with the cold, then it is better to travel to Iceland in the warmer summer months. The table below includes the average temperatures from Akureyri for the warmest times to visit Iceland;
| | | | | | | |
| --- | --- | --- | --- | --- | --- | --- |
| Month | May | June | July | August | September | October |
| Average high °C | 9.5 °C | 13.2 °C | 14.5 °C | 13.9 °C | 9.9 °C | 5.9 °C |
| Average low °C | 2.3 °C | 6.0 °C | 7.5 °C | 7.1 °C | 3.5 °C | 0.4 °C |
If you are visiting Iceland to see certain sights, it is worth reading up on the best times of year to see them. Our guide below outlines the best times to see some of Iceland's most infamous spectacles.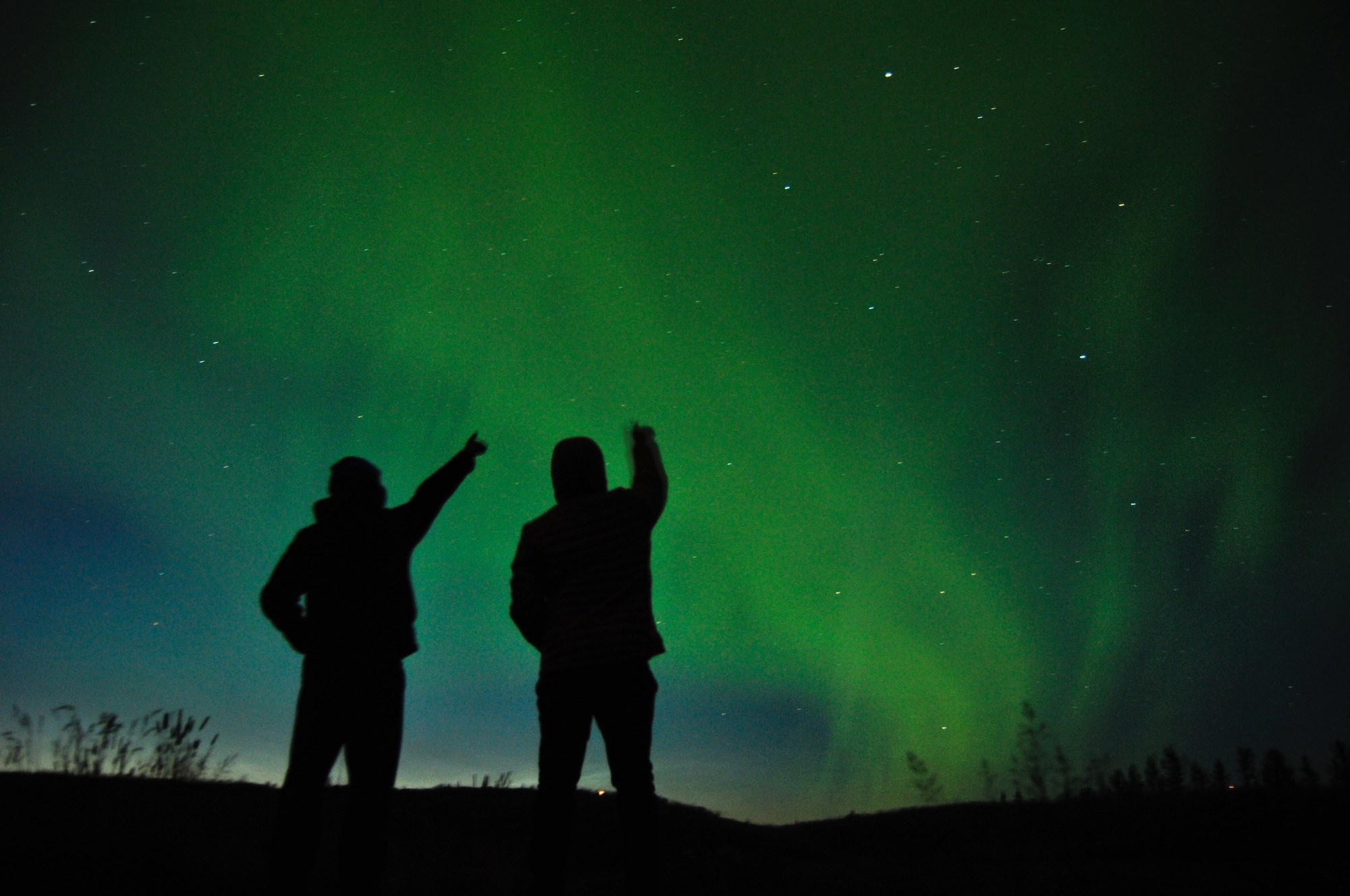 Northern Lights
If you are travelling to Iceland in the hope of seeing the northern lights, or Aurora Borealis, then you will want to travel between the cooler months of September and April. Whilst not offering the warmest of weather, the northern lights are only visible during this time of the year but September to October and February to March are some of the best times. This means you will be travelling during the winter months when the temperature starts to fall so make sure to pack your thermals. 
Are you interested in catching a glimpse of this natural phenomenon? Discover Where to see the Northern Lights in Iceland. 
Wildlife
Iceland is also home to a wide array of wildlife that attracts a lot of tourism as it is difficult to spot elsewhere in the world. This includes excursions to see puffins, orcas, whales and plenty of other arctic animals too. However, due to the migration patterns of these animals, it is difficult to see all of them on one trip. The best time to visit Iceland to see the wildlife is during the summer months when the temperatures are a bit warmer. Orcas can be seen on excursions in February and March but puffins and other animals can only be seen from April through to September. Many of the excursions only run during the summer months too.
Volcanoes
Iceland is infamous for its incredible selection of active and inactive volcanoes, scattered across the open lands of the country. Whilst the vast majority of volcanoes are accessible throughout the entire year, there is one major attraction unique to Iceland that you can only see in the warmer months. Thrihnukagigur is the only volcano in the world that you can explore inside, however, it is closed during the winter. If this is on the top of your list, be sure to plan your trip to Iceland for the summer.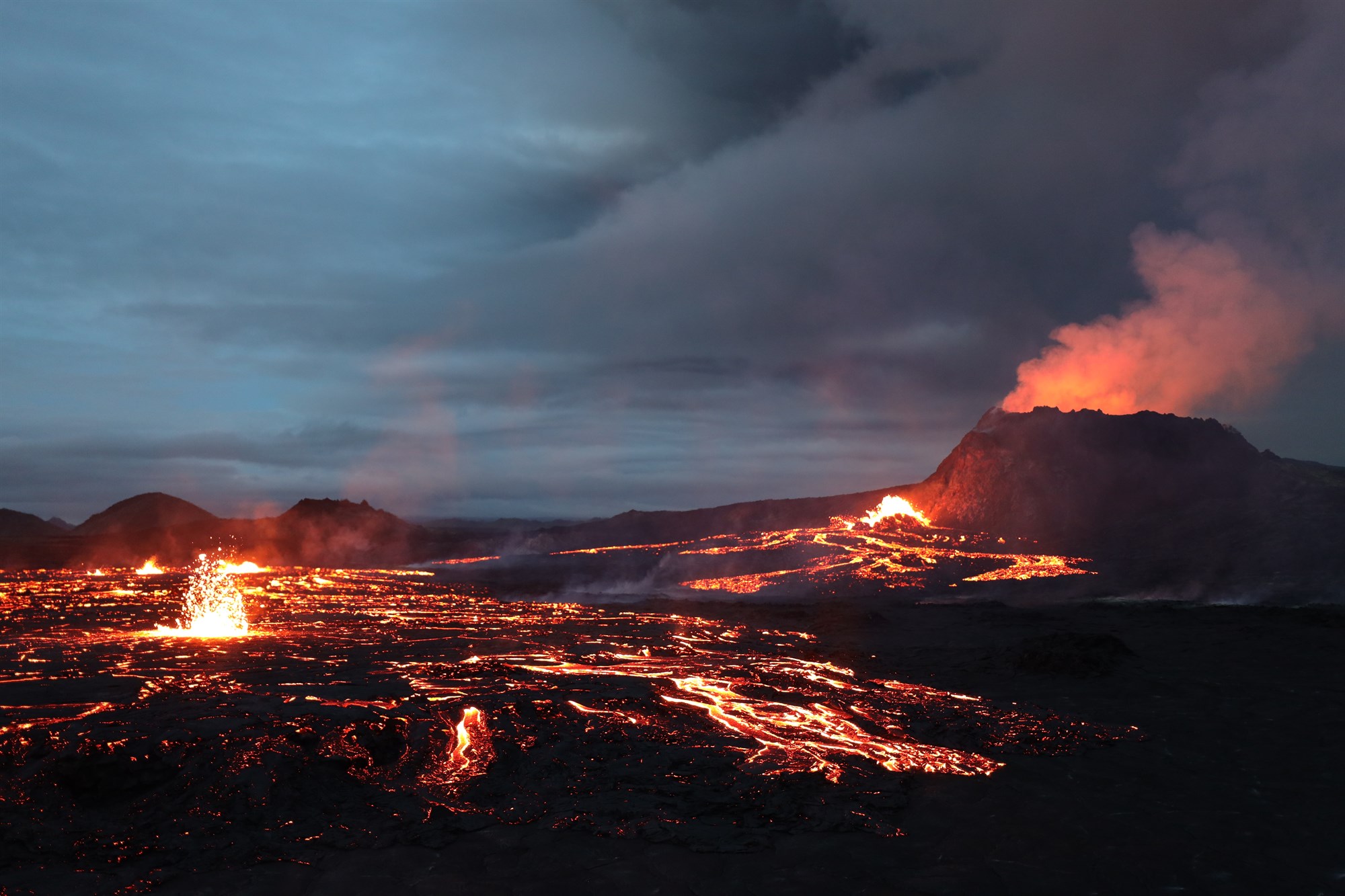 Getting Around
When you have decided what time of year you want to head to Iceland, you will also have to decide how you plan on getting around the island.
Public Transport
If you are planning on heading to Iceland in the summer then you will find a better public transport schedule. However, this is somewhat limited as to where you can reach and in some parts of the country is not very regular. The schedule is reduced during the winter and there are some areas that can't be reached by public transport. 
Driving 
The best way to get around the island and see everything is to rent a car and drive. This gives you the freedom to travel the whole island and fits things into a tighter schedule. Reykjavik Rent a Car can help you find the perfect rental to meet your needs, view our selection of high-quality rental cars today