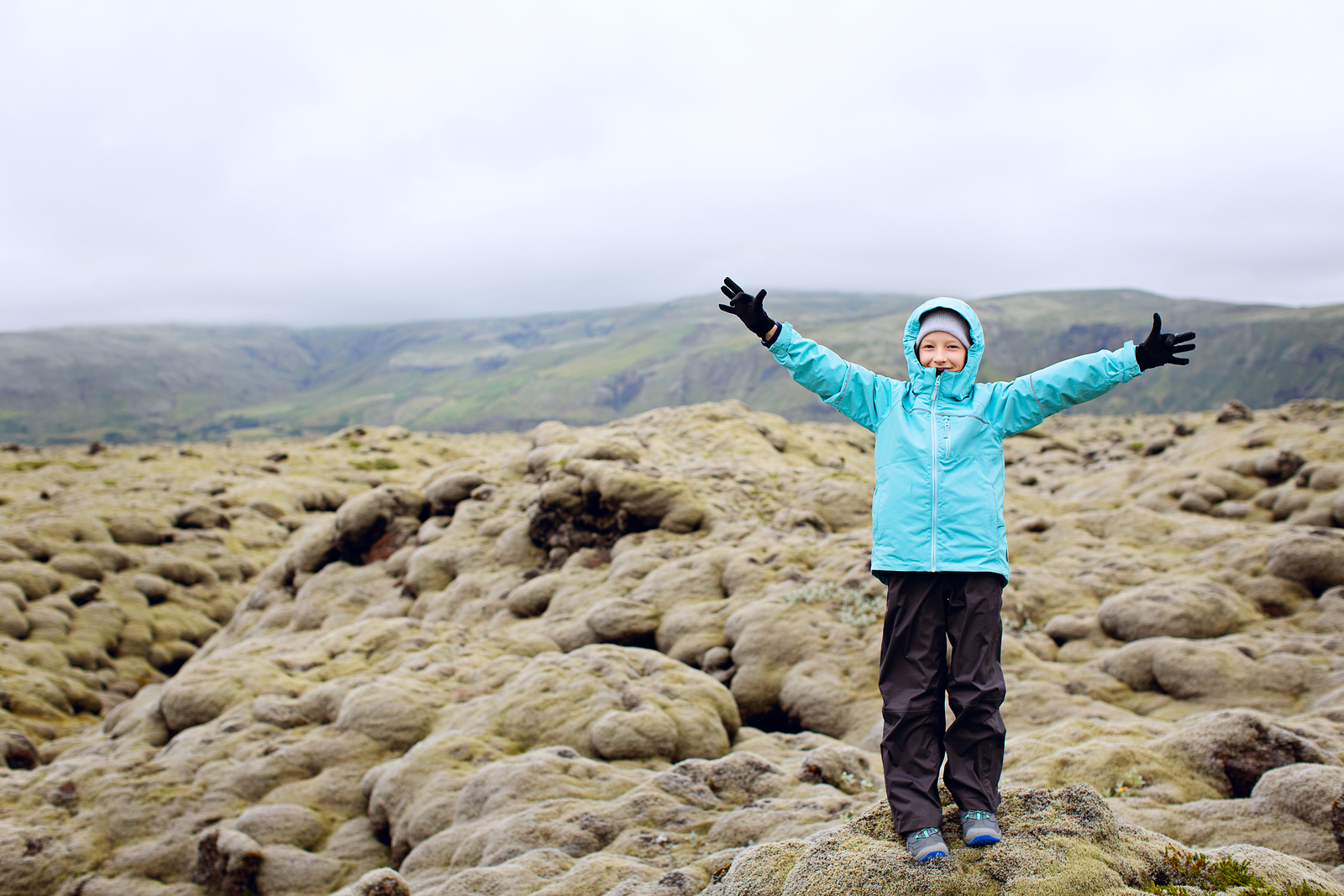 As a travel destination, Iceland stands out as a very family-friendly country. The country's local culture offers a high level of safety, with children often playing outside until dark. There are a number of reasons why Iceland is so safe. The country boasts a very low crime rate and has even topped the Global Peace Index ten years in a row. Discover some great child-friendly activities in Iceland, to ensure that your family holiday is unforgettable. 
Bathe in Hot Springs 
Swimming in Icelandic geothermal waters has been a favourite family activity since the Age of Settlement. The heat from beneath Iceland's terrain warms the icy waters, making them a pleasure to bathe in. Public swimming pools are found in nearly every town in Iceland, including facilities for children such as small water slides and shallow pools. A popular geothermal pool for families is the Laugardalslaug Pool in Reykjavik. This is a public pool which has waterslides, a paddling pool and numerous hot tubs. If you are travelling with small children/babies, the pool conveniently has small baby baths and high chairs.
Visit Reykjavik
In central Reykjavik, there are plenty of shops where you can purchase Icelandic souvenirs, knitted clothes and small trinkets. Small shops sell volcanic rocks which work as great souvenirs for friends and family back home. 
Whilst shopping about, why not try some of the great restaurants in Reykjavik? There are a number of small cafes and eateries which will cater for small children, whilst still maintaining authentic Iceland culture and foods. A popular place to eat among locals and tourists is the 101 Reykjavik Street Food Restaurant, which offers a diverse range of foods at a great price. The genuine, warm atmosphere makes a great place for families, so it is definitely worth a visit. Click here to see some of the best value restaurants in Reykjavik. 
Visit a Viking Museum
There are plenty of child-friendly museums in Iceland, located in Reykjavik for easy access. The Saga Museum is very popular among tourists. The museum enables you to experience Iceland's somewhat turbulent past, seeing how Iceland's history crafted Iceland into the country it is today. Just outside of Reykjavik sits Viking World, which has some brilliant displays which will be great for children. 
See a Waterfall
Iceland is full of large majestic waterfalls and seeing them can be truly awe-inspiring. Not all of Iceland's waterfalls are child-friendly, however many of them are. Here are some of the best waterfalls to visit with children:
Gullfoss - This is one of Iceland's most famous waterfalls, known for its calming beauty and beautiful rocks. Positioned on the Golden Circle, this iconic destination is a great introduction to waterfalls to kids. 
Kirkjufellsfoss - This waterfall is in West Iceland on the Snaefellsnes Peninsula. Although pretty basic in appearance, the relaxing walk along the water is breathtaking. Children of all ages can appreciate their surroundings. It's also located alongside one of the most famous mountains in all of Iceland, Kirkjufell. 
Whale watching
Iceland is a once in a lifetime experience, and for children, there are few things better than seeing the largest mammal in the world in the Icelandic waters. There are many places in Iceland that are well known for their whale watching destinations, however, we highly recommend a visit to Husavik. Humpback whales are the most common species in these waters, and you are very likely to see one. There are plenty of whale watching tours to ensure that you glimpse a whale in the best way possible. 
.