Self-driving around the Golden Circle, the most popular route in the country, is a must-do activity if you are visiting Iceland. Self-driving gives you the flexibility to stop and explore at your convenience.
However, designing your own tour can be daunting as you may not know where to start, end or the best points of interest to visit in-between. Below you will find a guide that will be very helpful when planning your own trip around the Golden Circle.
When is the best time to drive the Golden Circle?
Summer months are the best times to travel, as during the winter months the roads have the risk of being frozen or closed. However, if you check the weather regularly and take extra precautions, you can certainly drive the Golden Circle in the winter months. Additionally, it is recommended you start your day early, this way you can avoid the traffic on the roads and the crowds at the popular tourist attractions you stop at. If you time your journey with the sun, you can take some great pictures of the scenery with the sunrise and sunset.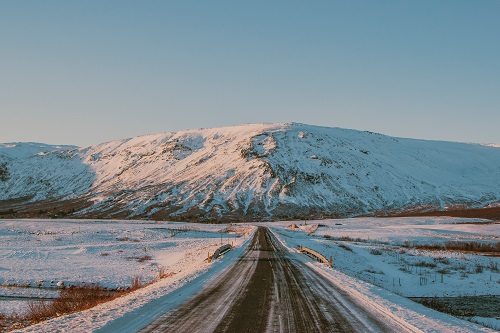 How long does it take to complete the Golden circle drive?
The length of the journey ultimately depends on you and the choices you make, such as the number of rest stops you take, the length of time you spend at an attraction and the route you take. Below you will find two suggestions of routes you could take around the Golden Circle. These are suggestive points, and you can customise them according to your own needs and interests.
Basic Route: This route is ideal if you are short on time. This is a day trip itinerary, which includes all the main attractions.
Distance: 237 Kilometres
Time: 3 hours, 21 minutes of driving time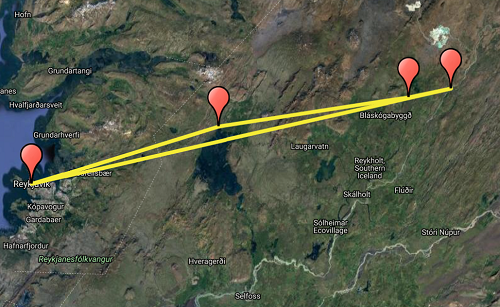 Map: Click Here
Route & Attractions:  
1. Leave Reykjavik
2. Þingvellir National Park (UNESCO World Heritage Site)
3. Geysir geothermal area
4. Gullfoss waterfall
5. Return to Reykjavik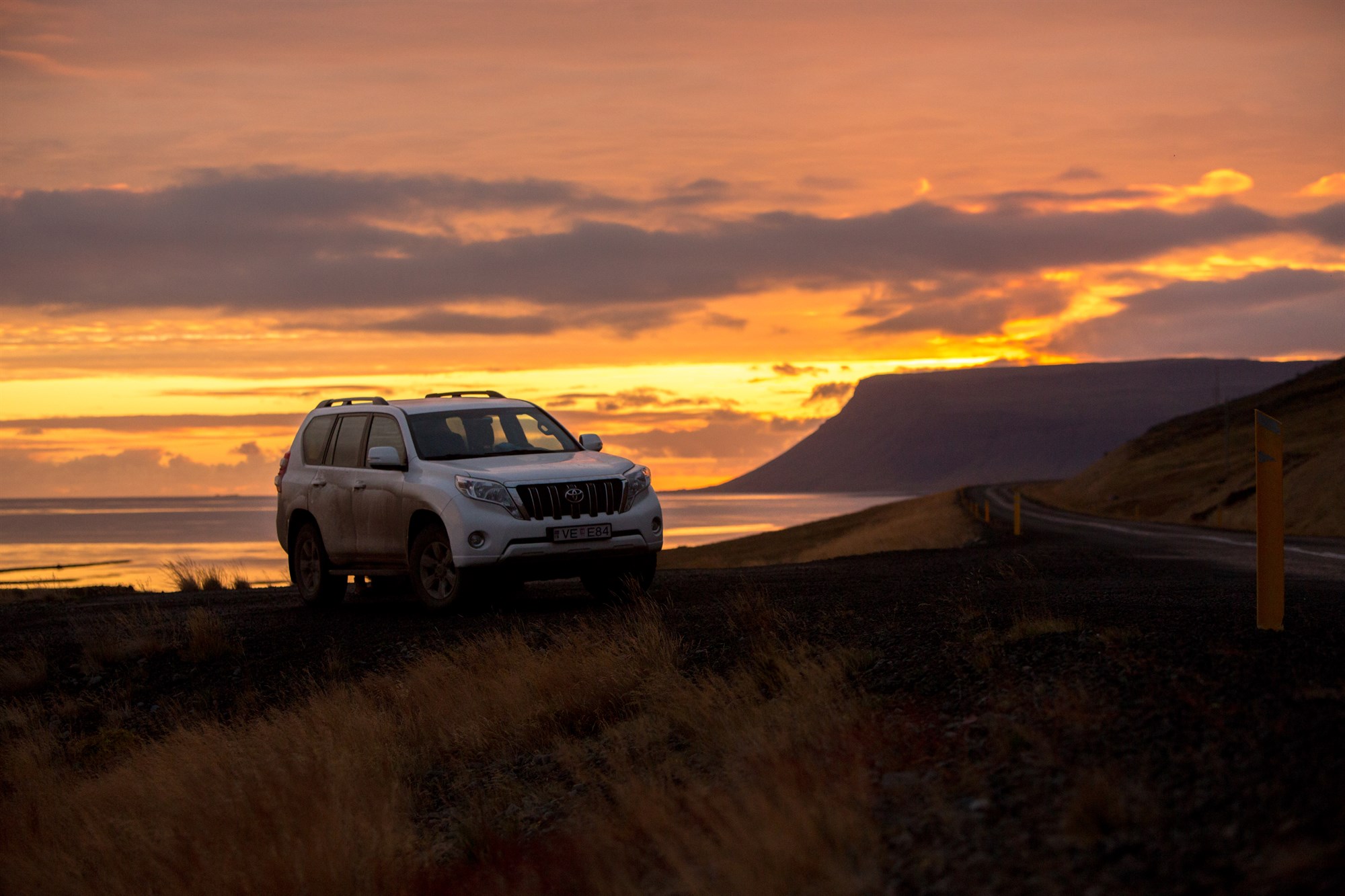 Complex route: This longer route, for the ambitious traveller, is designed to be a once in a lifetime road trip. It takes you off the main Golden Circle trek, covers the main attractions and gives you maximum exposure of Iceland and the wonders it has to offer. You can customise this to your own needs and interests, add or deduct points of interest as you see fit. This road trip can be done anywhere between 2 days to 2 weeks - it is entirely dependent on what you want to see, and how long you want to see it for.
Distance: 250 Kilometres +
Time: Upwards of 9 hours driving time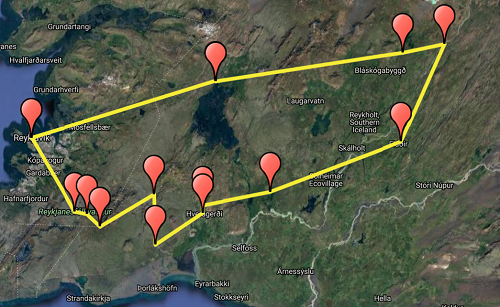 Map: Click here
Route & Attractions:  
1. Start at Reykjavík
2. Thingvellir Visitor Center
3. Thingvellir National Park
4. Geysir
5. Gullfloss
6. Secret Lagoon Hot Spring
7. Kerið Crater
8. Scenic Gufudalsvöllur
9. Geothermal park Hverasvæðið
10. The Lava Tunnel
11. The Geothermal Energy Exhibition
12. Bláfjöll
13. Thrihnukagigur Volcano
14. Reykjanesfólkvangur Nature Reserve
15. End at Reykjavík
You may want to take your time exploring all the attractions in depth instead of briefly glancing out of the window. If you wish to breakdown your long drive, click here to see the accommodation options on the route.
Which car is best for driving the Golden Circle?
The type of car you will need for your Golden Circle trip will be dependent on several variables, such as how many passengers are travelling, the length of your trip, what baggage and gear you wish to take with you, your car rental budget, and the time of year you are visiting.