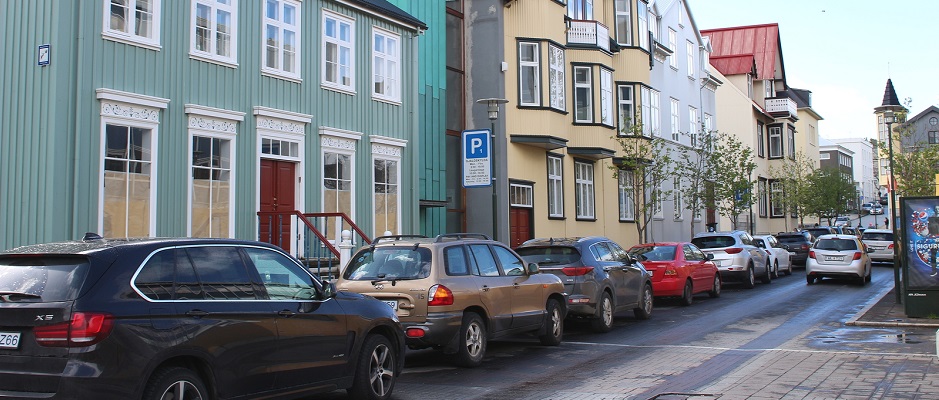 Reykjavik has a reputation for being one of the more expensive cities to visit, therefore making dining out a concern to some visitors to Iceland. While it's true that Iceland does boast many fantastic fine dining restaurants that are more on the pricey said, that's not to say that you can't eat like a king in Reykjavik at an affordable price! There are many restaurants in the capital city that offer excellent value for money, whether you're looking for international cuisine, fast food, or local Icelandic dishes.
To help you plan your culinary experiences in Iceland, we've put together a list of the Best Value Restaurants in Iceland, ensuring there's something for everyone's tastes… we hope you're hungry!
Street Food and Fast Food
Bæjarins Beztu Pylsur
No trip to Reykjavik would be complete without sampling the nations favourite meal – the hotdog! That's right – Icelanders love eating hotdogs, and the best can be found at this little hotdog stand in Reykjavik. Here, you can eat a delicious classic hotdog with a soft drink for just 700ISK (less than £5 or $6).
Bio Borgari
This fast food restaurant offers a healthy twist on the world's favourite fast food item – the burger. They offer delicious hamburgers made with organic and healthier ingredients, making them a less guilty option. Restaurants like this allow you to eat on a budget without having to feel like you're making an unhealthy choice. Depending on what you order, expect to pay up to 2,500ISK (£16 or $20) for your meal.
The Deli
This is one of the most popular stops for fast Italian food. Serving Pizza (including by the slice), pasta and paninis, it's the perfect place to get a quick meal at an affordable price. They also provide vegetarian options. A single slice of their homemade pizza is 550ISK (£3.50 or $4.50), while no other item on their menu is more than 2,500ISK (£16 or $20), so you can expect to eat will affordably at the Deli.
Cafés 
Kaffibrennslan
Cafes are always a fantastic choice for dining when you're travelling, as they serve an array of foods, often including breakfast. Thankfully, Reykjavik's top-rated café is also quite affordable! Kaffibrennslan serves excellent coffees, sandwiches and croissants. They even have a selection of beers, wines, soft drinks and desserts available. With each item on their menu costing less than 2,000ISK (£13 or $17), Kaffibrennslan is a great option for an affordable meal in comfortable surroundings.
Reykjavik Rost
This delightful and welcoming café on the waterfront is one of Reykjavik's greatest gems. Not only do they serve some of Reykjavik's best coffee & hot chocolate, warming soups, delicious sandwiches and amazing cakes, they also offer happy hour deals on beer, wine and their homemade snaps. With only one item on their menu costing more than 2,000ISk (£13 or $17), there's no better café in the city to enjoy wonderful food, excellent atmosphere and unforgettable views of the old harbour.
Cafe Babalu
This quirky and homey café is full of bargains. They offer an extensive range of hot drinks, including coffees and hot chocolates, as well as sandwiches, hot meals, sweet crepes and other desserts. Cafe Babalu is known for its great atmosphere, funky vibe and affordable yet tasty food. It's perfect for a quick bite to eat, or a slow afternoon enjoying coffee. With most items on the menu costing in the region of 1,500ISK (£9.50 or $13) or less, this café offers excellent value for money.
Finer Dining
Reykjavik Kitchen
If you're looking for a proper sit-down meal without having to pay fine dining prices, Reykjavik Kitchen is an excellent, moderately priced restaurant in Reykjavik. Reykjavik Kitchen serves European cuisine and seafood. It has rave reviews, food that is as beautiful as it is delicious in a trendy, modern setting. Set menu prices are available, and typical main courses cost between 3,000ISK (£19 or $25) and 5,000ISK (£30 or $40).
Kröst
This is another fantastic, moderately priced restaurant with a wonderful atmosphere in Reykjavik's Hlemmur Food Hall. They are known for their burgers, including vegan options, as well as an extensive wine selection. Their menu also has options including fish, beef, lamb, soups and salads. Menu items tend to cost somewhere in the region of 2,000ISK (£13 or $17) and 3,000ISK (£19 or $25).
Burro Tapas & Steaks
For great value food in a lively, welcoming atmosphere, this tapas restaurant in Reykjavik is a must-visit. The décor is cheerful and stylish and the menu offers something to everyone, including small tapas dishes, tacos, steaks, as well as vegetarian and vegan options. They also have a variety of cocktails on offer. There are also set menu options. The price of the items on the menu can vary widely depending on what you order, but they range between 1,200ISK (£8 or $10) and 3,000ISK (£19 or $25), with some speciality items costing a fair amount more.
Something Sweet
Valdis
Ice cream is a very big deal in Iceland, and Reykjavik is home to many incredible ice cream parlours. Valdis offers excellent value for money and a wide range of items. Whether you're looking for simple ice cream, incredible combinations or even ice cream with waffles, there's something for everyone here. Enjoy delicious, cold treats ranging from 500ISK (£3 or $4) to 900ISK (£6 or $7.50).
Braud & Co
This amazing bakery in Reykjavik produces delicious pastries, cakes and breads that will make your mouth water. With multiple locations across the city, you're never far from a hot, delicious sweet treat like cinnamon buns, muffins and so much more. For two pastries, expect to pay about 1,000ISK (£6 or $8).
Eldur and Is
This dessert café in Reykjavik is the ultimate destination for sweet crepe lovers. Whether you're after ice cream, crepes or a combination of the two, there are endless items on the menu to satisfy your sweet tooth. With tasty treats ranging from 500ISK (£3 or $4) to 2,000ISK (£13 or $17), you can easily afford to indulge!