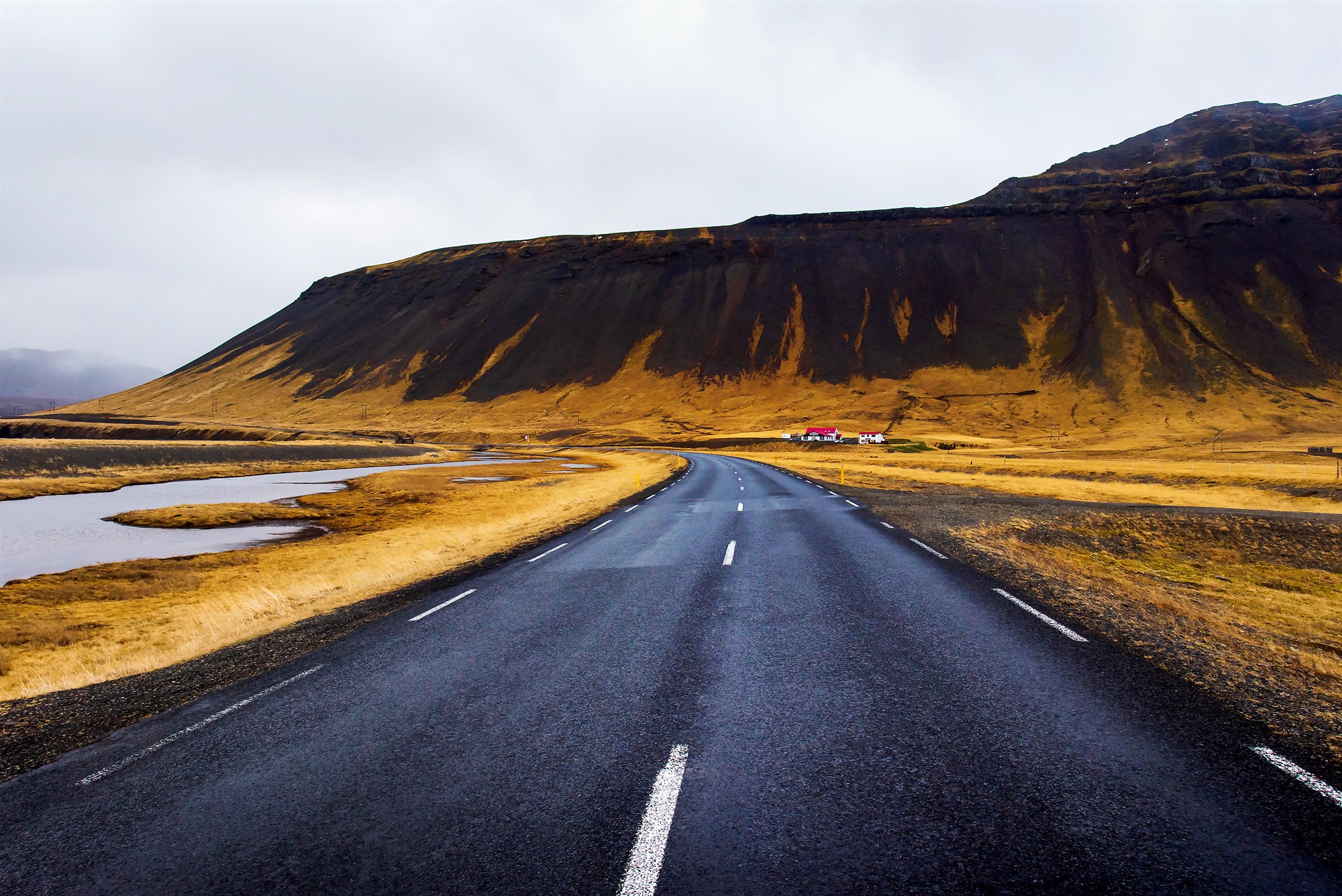 It's no mystery that Iceland is home to unlimited examples of natural beauty at its best. If you're planning a trip to Iceland, you've probably seen many mentions of the Snaefellsnes Penninsula while conducting your research on where to go and what to see. This corner of Iceland, located in the west of the island, is home to some of Iceland's most photographed attractions and endless natural wonders.
Snaefellsnes Penninsula is located just over two hours from Reykjavik, making it a perfect area of Iceland to visit if you're only staying for a few days. With a variety of landscapes and geological wonders all located so close together, it's a fantastic example of Iceland's diverse landscapes. We've put together an extensive guide of Snaefellsnes.
What makes Snaefellsnes special?
Top Attractions in Snaefellsnes
Culture in Snaefellsnes

Wildlife in Snaefellsnes
What makes Snaefellsnes special?
Because Snaefellsnes Penninsula is home to so many of Iceland's most popular natural attractions, you could actually spend several days exploring the area – there is that much to take in! But you can also pick the highlights and simply spend a day trip exploring the marvels of the region.
The geology of Snaefellsnes Penninsula is also unique and fascinating. The geology of the region is diverse, with examples of formations from just about every geological era of Iceland's history. On the peninsula, you'll find Snæfellsjökull – a glacier-topped stratovolcano! Snæfellsjökull dominates the landscape of the peninsula and is 700,000 years old.
Top Attractions in Snaefellsnes
Snæfellsjökull National Park
We've already mentioned one of the top attractions in Snaefellsnes, and that is Snæfellsjökull, which is located in a national park of the same name. Snæfellsjökull National Park is a protected area and the only national park in Iceland that has a coastline. The park is not only home to the glacier-topped volcano, though – you'll also find the Buðahraun lava field encircling the glacier. You have probably seen this feature depicted in images of Iceland, with various shades of moss covering volcanic rock in a seemingly never-ending expanse.
Snæfellsjökull National Park is a dreamland for outdoor lovers. There are opportunities to hike and tour the glacier as well as hiking and cycling trails in other areas of the park. There are also fantastic bird-watching opportunities and wonderful examples of plant life to glimpse. The park is suitable for anyone to visit and enjoy the natural beauty of Iceland.
Kirkjufell Mountain
The iconic expanse of Kirkjufell is one of the most well-known images associated with Iceland. If you're a Game of Thrones fan, you'll have caught a glimpse of it when Jon Snow and his companions travel "North of the Wall." Kirkjufell is one of Iceland's most photographed landmarks, and it's easy to see why. Set against the sea and beside Kirkjufellsfoss waterfall with plenty of walking paths to take in the beauty, Kirkjufell is not a sight to miss when visiting the Snaefellsnes peninsula.
Budir Black Church
Another of Iceland's most photographed attractions, Budir Black Church is an excellent example of Icelandic architecture. Standing out prominently on a lava field, Budir Black Church, or Búðakirkja, was originally built in the early 1700s. The current structure dates back to the late 1980s, and with its deep black paint colour and otherworldly location, it is a popular destination for photographers. There are many unique churches throughout Iceland's countryside, but none quite as popular or striking as Budir! 
Djupalonssandur Black Beach
Snaefellsnesn peninsula is surrounded by miles of jaw-droppingly beautiful coastline. Djupalonssandur is one such beach that captures the imagination of visitors. This black-pebbled volcanic beach is actually located within Snæfellsjökull National Park, bordered by the sea on one side and sprawling volcanic fields on the others. There is even a small lagoon nearby, known as the Black Lagoon, or Svörtulón. The area is full of fascinating volcanic rock formations, and along the beach you will even find very large stones that people try to lift to show how strong they are.
Culture in Snaefellsnes
Sea life is prominent on the peninsula, and you will see many signs of this and fishing in the area. The Shark Museum, located in the northern part of the peninsula is a fantastic and educational attraction that can teach you more about the culture of the region. The museum is home to exhibits on the history of one of Iceland's most popular culinary curiosities, hakarl, or fermented Greenland shark. At the museum, you can see items used for fishing sharks, and even sample some traditional Icelandic food for yourself.
Another museum worth visiting is the Snaefellsnes regional museum, Norweigan House. The house was built in the 1830s and was actually the first two-storey house in Iceland made from a wooden frame. The museum is home to rotating exhibits and has a museum shop where visitors can buy locally crafted items and sweets.
Wildlife in Snaefellsnes
The Snaefellsnes peninsula is the perfect destination for wildlife lovers or photographers visiting Iceland. Because the peninsula is surrounded by water, it is a natural choice for whale watching in Iceland. Many species of whale feast on the plentiful fish in the waters surrounding Snaefellsnes, making the waters of the region an exciting spot to view whales in their natural habitat. Orcas can be seen here, as well as pilot whales, sperm whales, minke whales, humpback whales and even white-beaked dolphins.
The dramatic landscape of Snaefellsnes makes it an excellent area for interacting with Icelandic horses through riding tours. These are some of Iceland's most popular creatures and provide fantastic experiences of the island.
Iceland is very popular with bird watchers, and the coastal areas of Snaefellsnes providing the perfect habitats for sea and wading birds in particular, but you can also see many other species. Puffins, gyrfalcon, arctic tern, eider, white-tailed eagles and many more birds can be seen in this region.