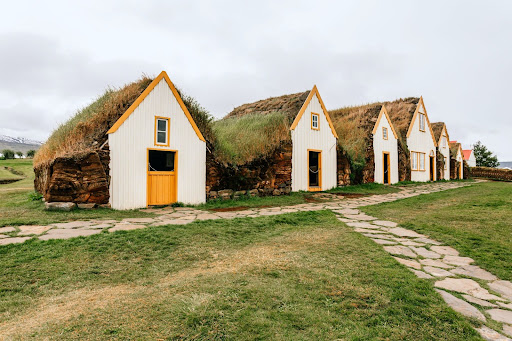 There is no better way to experience the rich culture and ancient history of Iceland than by visiting the museums and art galleries that showcase it all. From folklore and legends to architecture, the arts and geology - there really is something for everyone. Take a look at our guide to the top museums and galleries in Reykjavik and throughout Iceland so that you can start planning the best attractions in the capital.
Perlan
Offering a 365-degree view of Reykjavik, the Perlan is bursting to the brim with interactive exhibitions that are simply not to be missed. Experience stories about the Northern Lights, enter an ice cave, catch sight of a lava show and find out more about the infamous Icelandic glaciers in this fantastic planetarium. The impressive building was inaugurated in 1991 and features a large glass dome which sits on top of six district heating tanks. The tanks can hold a total of around 24 million litres of geothermal water which is heated naturally below the surface of the earth. 
Information about Perlan
Ticket prices: Adults - 4690 ISK, Children (6+) - 2690 ISK (children aged 5 and under are free)
Address: Öskjuhlíð, 105 Reykjavík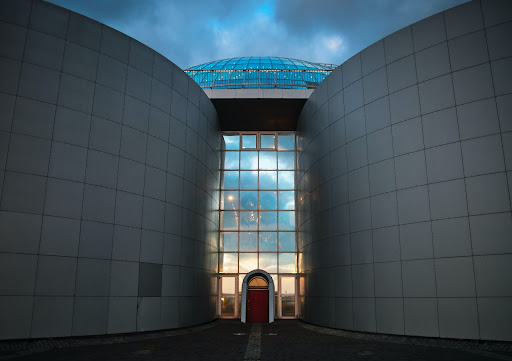 Árbær Open Air Museum
Displaying the history of Reykjavik, the Árbær Open Air Museum was developed in the late 1950s and today holds exhibitions that offer insight into the ways of life during various periods throughout history. A wander through the town square, village and farm will allow you to feel like you have stepped back in time, with an extensive collection of buildings that have been relocated from central Reykjavik many years ago. 
Events at the museum include vintage car displays, craft days, Christmas exhibitions and more. 
Information about the Árbær Open Air Museum
Ticket prices: Adults - 1950 ISK (children aged 17 and under receive free admission)
Address: Kistuhyl, 110 Reykjavik
Opening hours vary throughout the year, take a look at the website for more information.
Viking World 
Want to know what it was like in Iceland during the Viking settlement? The exhibitions at Viking World will make it feel like you were there! With an exact replica of a Viking ship, displays of archaeological findings and stories of Norse mythology, the museum will entice and entertain!
Information about Viking World
Address: Víkingabraut 1, 260 Reyjanesbaer
Opening hours: 10am-4pm - Mon-Sat, 10am-3pm on Sundays. 
National Gallery of Iceland 
Over 14,000 works of art are owned by the National Gallery of Iceland, and exhibitions featuring these wonderful collections are spread across 3 separate locations in Reykjavik. The pieces held at the galleries showcase the talent of Icelandic artists 
For information about the National Gallery of Iceland sites, opening hours and prices, visit the website. 
Gallerí Fold
This gallery in Reykjavik represents some of the most well-known artists in Iceland and is the country's leading auction house and art dealership. There are many quality masterpieces on show throughout the 5 exhibition spaces. 
Information about Gallerí Fold
Address: Rauðarárstígur 14, Reykjavík 105
Opening hours: 10am-6pm - Mon-Fri, 12pm-4pm on Saturdays. 
Aurora Reykjavik 
If you are hopeful of catching a glimpse of the Northern Lights in Iceland, this science museum offers a glimpse into the beliefs behind the phenomenon and even allows you to experience an interactive Aurora exhibition. Learn how to take the best photos of the Aurora Borealis and, if you're unable to see the wonder for yourself,  you can use the specially equipped Northern Lights photo booth to capture special memories. 
Information about Aurora Reykjavik 
Address: Grandagarður 2, 101 Reykjavík​
Opening hours: 9am-9pm daily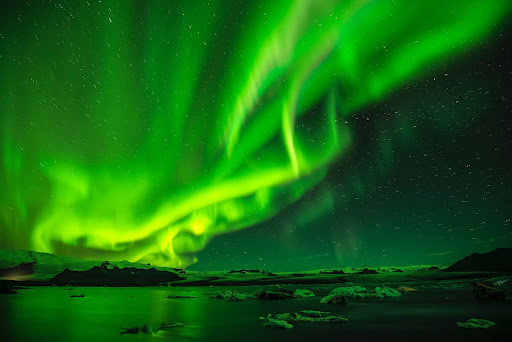 The Icelandic Phallological Museum
The world's largest (and possibly only) museum that displays penile parts of Icelandic sea and land mammals. There are over 282 specimens to be seen here from various species including whales, polar bears and seals - there are even a few specimens to be seen from home sapiens.
The Icelandic Phallological Museum has given large amounts of educational attention to phallology, which is an ancient scientific study of the penis. 
Information about The Icelandic Phallological Museum
Ticket prices: Adults - 2,500 ISK
Address: Hafnartorg, 101 Reykjavík​
Opening hours: 10am-7pm daily 
If you're looking for a car to hire during your trip to Iceland so that you can explore everything that sparks your interest, take a look at our range of vehicles today.