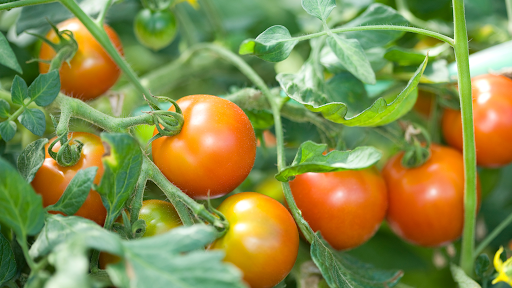 Are you curious about how geothermal activity is used in Icelandic horticulture? Interested in finding out more about Icelandic horses and seeing them up close? Or simply looking to explore the cuisine that Iceland has to offer? If so, Iceland's biggest tomato farm, Friðheimar, is an experience you do not want to miss. 
Where Is Friðheimar?
Fridheimar Tomato Farm can be found in Reykholt, a small village in southern Iceland - just over 100km from Reykjavik. The farm is located on the Golden Circle, making it an easy stop during your time on the island. 
About Friðheimar
Friðheimar was purchased by its current owners, Knútur and Helena, in 1995. They worked hard to renovate the existing friðheimar greenhouses and build new ones with advanced artificial lighting systems to combat the darkness of the Icelandic winter. 
Using geothermal heating, the high-tech greenhouses boast warm Mediterranean conditions that the tomatoes thrive in, despite the cold climate outside. At Friðheimar, they pride themselves on the use of green energy and environmentally friendly biological pest controls. 
The family-owned farm now produces 40% of Iceland's tomatoes with an annual harvest of 370 tons. They have introduced a variety of new tomatoes to the Icelandic market including plum tomatoes, Flavorino cocktail tomatoes, and most recently, Piccolo tomatoes. Everything is hand-picked carefully to ensure the quality is not compromised.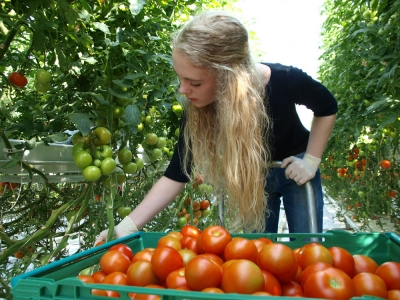 In 2014, Knútur and Helena expanded their business by opening an online shop, which sells a variety of delicacies including sauces, jams, and pickles created with their own grown produce and developed by chef Jón.
Friðheimar Experience 
If you're looking for a quirky food experience in Iceland then make sure to add Friðheimar to your itinerary. Not only will you see where the tomatoes are grown and hear about the horticultural processes at Friðheimar, but you can also have lunch in one of the greenhouses. 
The unique menu includes the famous Friðheimar tomato soup with cucumber salsa, ravioli with homemade pasta sauce, green tomato and apple pie, tomato ice cream, and even tomato beer!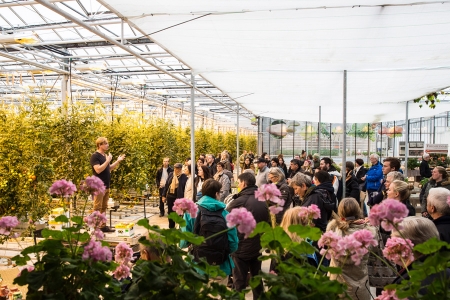 Horses
Knútur and Helena also bought their love of horse breeding to Friðheimar, and now run a successful stud farm. They aim to breed Icelandic horses that are willing and good-looking, with good necks, shoulders, and a good disposition. 
They own a total of around 40 horses and mares at the farm are bred only with prize-winning stallions. So far, 7 of their horses have been shown at breeding evaluations and 3 of them were awarded first prize!
During the summer months, a horse show which tells the story of the Icelandic horse, can be booked. You will get the opportunity to see the horses in action, hear about their history, meet their riders, and visit the stables for photographs. The show is available in 14 different languages and can only be booked for groups of 15 or more people.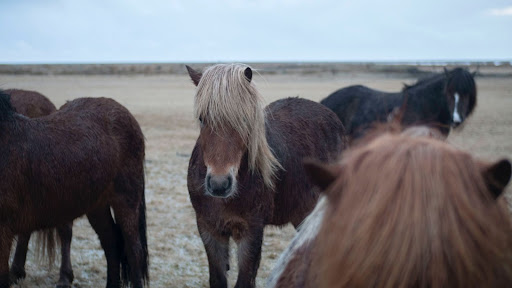 If you'd like to visit this fantastic farm to understand how their horticulture works, see the native horses, and experience the taste of the tomatoes for yourself, then we can help you get there. You can explore our range of rental cars today.