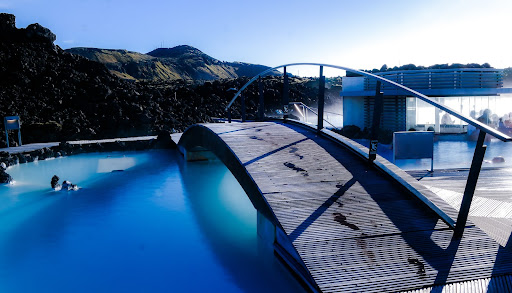 With natural hot tubs, geothermal pools and hotels that offer immersive spa journeys - Iceland is a haven of relaxation. The options are endless and unfortunately, you simply couldn't visit them all in one trip, so we've put together some information on a handful of the best spas in Reykjavik, both natural and manmade. 
The Blue Lagoon
One of the most famous hot springs in Iceland, the Blue Lagoon, is located approximately 45 minutes from Reykjavik. Although manmade, the lagoon is supplied with geothermal seawater from a nearby power station. With spa facilities, treatments and hotels on site, the Blue Lagoon is suitable for families, couples and friends, making it the ideal choice for a day of unwinding against a volcanic backdrop. You can even purchase skincare products at the spa, created from healing elements of the lagoon waters.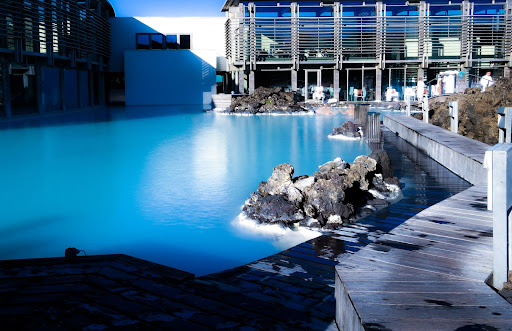 The Blue Lagoon also has a joint venture with Hreyfing health and fitness centre - the Hreyfing Spa. Facilities include hot tubs, spa relaxation areas, steam baths and a sauna. There are a number of beauty treatments and therapies available, making this a great place to visit for a massage and some downtime in Reykjavik.
Hydra Flotation Spa
For a spa experience with a difference, the Hydra Flotation Spa offers the chance to relax whilst floating weightlessly in water that is 30% Epsom salt. The healing properties of the water help with inflammation, swelling and water weight as well as easing anxiety and promoting better sleep. There is little to no stimulation in the tank whilst enjoying this experience, which means you can truly switch off in your own private room - the perfect treat after a busy few days of sightseeing!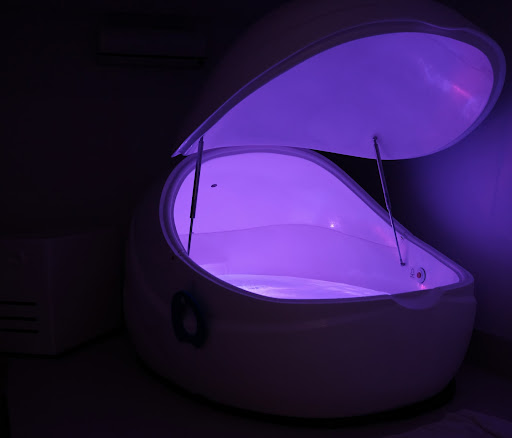 Hilton Reykjavik Spa
The Hilton brand is globally recognised with hotels all over the world, including in Iceland. The Hilton Reykjavik spa offers a variety of luxury spa experiences that include use of all the facilities combined with tranquil treatments. There is also an onsite Bistro which serves nutritious meals.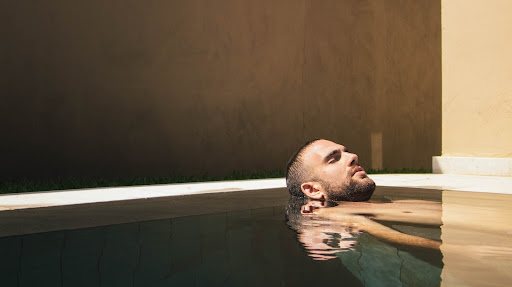 Grand Hotel Reykjavik Spa
The Reykjavik Spa is located within the Grand Hotel Reykjavik and offers a calm and serene environment for relaxation. With a gym for working out, a sauna, a steam bath and a candlelit area by the fireplace, tranquillity is guaranteed. Spa admission includes the well loved extras such as slippers and robes, so there is no additional baggage required!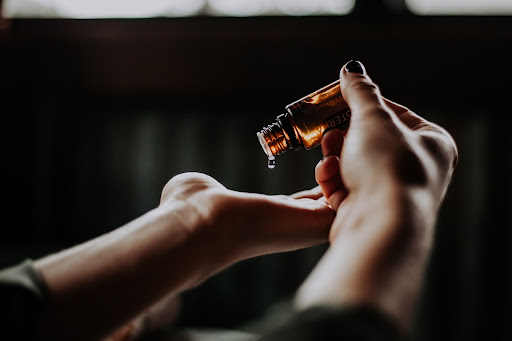 Laugarvatn Fontana Geothermal Baths
Although a slight distance from Reykjavik, Laugarvatn Fontana is located in the centre of the Golden Circle  - meaning you can tie this relaxing experience into one of your sightseeing trips. The steam rooms here source their natural steam from the ground and the hot tub offers panoramic views of the idyllic lake and black sandy coastline, making for a wonderful photo opportunity that your friends are sure to envy!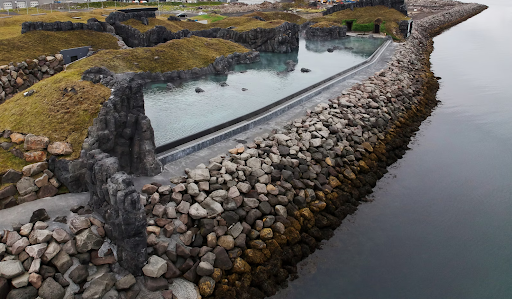 Sky Lagoon
Within the capital of Reykjavik, Sky Lagoon is the newest relaxing addition to this list. Take a dip in the oceanside geothermal lagoon and watch the moody Icelandic sky with stunning sunset colours. The Sky Lagoon has Iceland's traditions of bathing at its heart and offers 7 steps to traditional relaxation in 'The Ritual'. Browse their ticket options and find this new lagoon "where the ocean meets the sky."
If you head to Iceland in search of the opportunity to sit back and unwind, then you won't be disappointed. The spa hotels in Reykjavik and natural hot springs and pools in the surrounding areas are unlike what you will find anywhere else. You can book one of our vehicles to help you on your quest for tranquillity here.