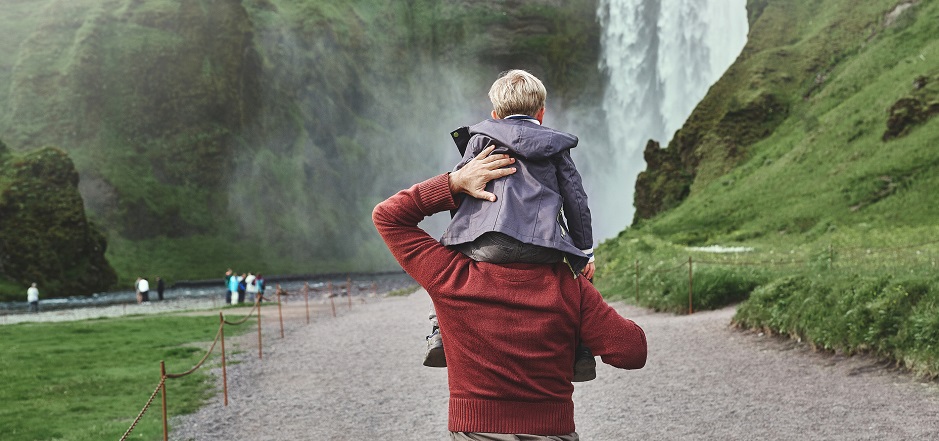 Iceland is often known for being an expensive place to visit, with our own currency and high costs for importing goods. It has become common knowledge that eating out at restaurants in the country can be expensive but there are plenty of ways that you can save your budget when travelling to Iceland with the family. We have been through some of the top money saving tips that can help you save on the budget when visiting Iceland. Our guide aims to offer some top money saving tips to help you make your trip to Iceland with the family much more affordable. These are just some of the best ways you can save money but there are plenty of other ways to do so if you are sensible and plan ahead.
Avoid Bottled Water
When travelling abroad, it is quite common to buy a large amount of bottled water as you are not sure about the water quality. However, there is simply no need to buy bottled water in Iceland as the quality of tap water is one of the highest worldwide. You can ask for tap water in many restaurants and bars with the water being virtually the same as much of the natural springs. One thing that you want to remember to bring with you is refillable water bottles so that you can fill up before you head out on your day trip.
Snack Instead of Eating Out
Although not every restaurant in Iceland is expensive, most restaurants are generally more expensive than you might think. You can often end up spending 6000ISK for the main meal at a nice restaurant, which equates to a rather pricey £42/$54/€47 (at the time of writing). However, you can save a lot of money on food by snacking and eating smaller meals on the go instead of larger sit-down meals. Opting for a hotdog or burrito on the go will no doubt be much cheaper than eating out at restaurants and can save a lot of money. You will also find sandwiches and food at supermarkets for fairly cheap prices.
Don't Shop at Expensive Stores
One top tip from Icelanders is to avoid shopping in the expensive supermarkets across the country, as some can be much more costly. These stores are often more convenient and many are open 24 hours, but you will find they can be up to 50% more expensive than other supermarkets. Even for similar and branded products, you can find that they will be more expensive than elsewhere. You are better advised to shop in lower price stores in Iceland such as Bonus or Costco instead. Make sure you plan where you are going to buy groceries and food before heading out to avoid spending more.
Swerve Tourist Traps
Due to the massive surge in tourism, one thing that has become common in Iceland is "Puffin Shops" full of souvenirs for tourists, but many of these are not produced in Iceland and don't have much to do with the country. These souvenirs are also often expensive and there are plenty of cheaper alternatives available at the Kolaportid weekend flea market by the old harbour. You should also be wary of tours and make sure you do your research and book before you arrive. Many tours can be overpriced and are often something that can be done on your own.