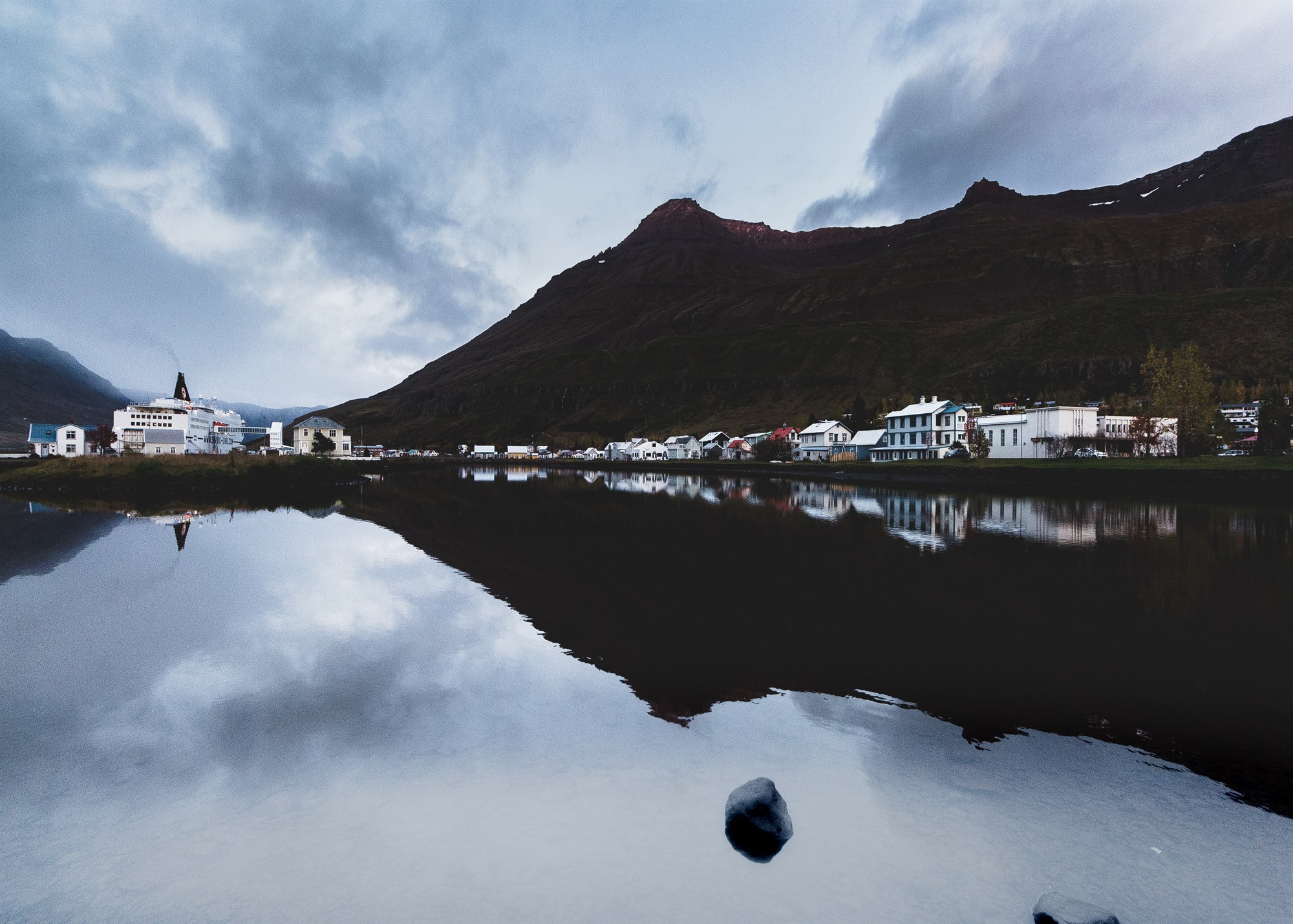 Seydisfjordur is a small remote town located in the East Fjords of Iceland. So, due to the distance from places like Reykavik and other large towns in the country, it doesn't get nearly as many visitors as it should, which is a great shame because it's an incredible little town. In fact, the entrance itself makes it worthwhile, with spectacular views as you drive through the mountains to get there.  
Understandably, not a lot of people know much about Seydisfjordur. So, luckily for you, we're here to give you a quick rundown on this small town in East Iceland.
About Seydisfjordur
Seydisfjordur has a very small population, with a mere 700 residents, most of which you'll find are creative people. Confused? Let us explain. 
This goes back to the town's connection to the famous artist, Dieter Roth, as he had an art studio in the town for a long time. This has since drawn a lot of other artists and creative-minded people to the town to follow in his footsteps. 
In addition to this, there is an annual art festival that is held in Seydisfjordur  Every July, large amounts of creative Icelanders all gather together in the town, so for any artists, this is a festival we'd definitely recommend for your Iceland trip. Not only will you meet a lot of like-minded people but also get the opportunity to explore the incredible scenery that's on offer.  
However, for those who are less into art and just want picturesque scenery, don't stress because there's plenty of that, too! With mountains surrounding the town, plenty of waterfalls across the valley, as well as countless incredible hiking trails to choose from, you'll have more than enough to keep you busy.
Driving to Seydisfjordur 
The drive to Seydisfjordur can be a bit bumpy as it requires you to drive through the mountains. Therefore, if you are planning to visit the town, then the summer months would be recommended. The reason for this is because the roads will be much easier to drive, visibility will be better, and the town will be more accessible, especially as during the darker months of winter a lot of surrounding roads will be closed which will make it a lot more difficult to get about. 
It is essential that before starting your journey, no matter where you are in Iceland, you always check the conditions of the roads and weather to ensure you are not caught out by anything unexpected.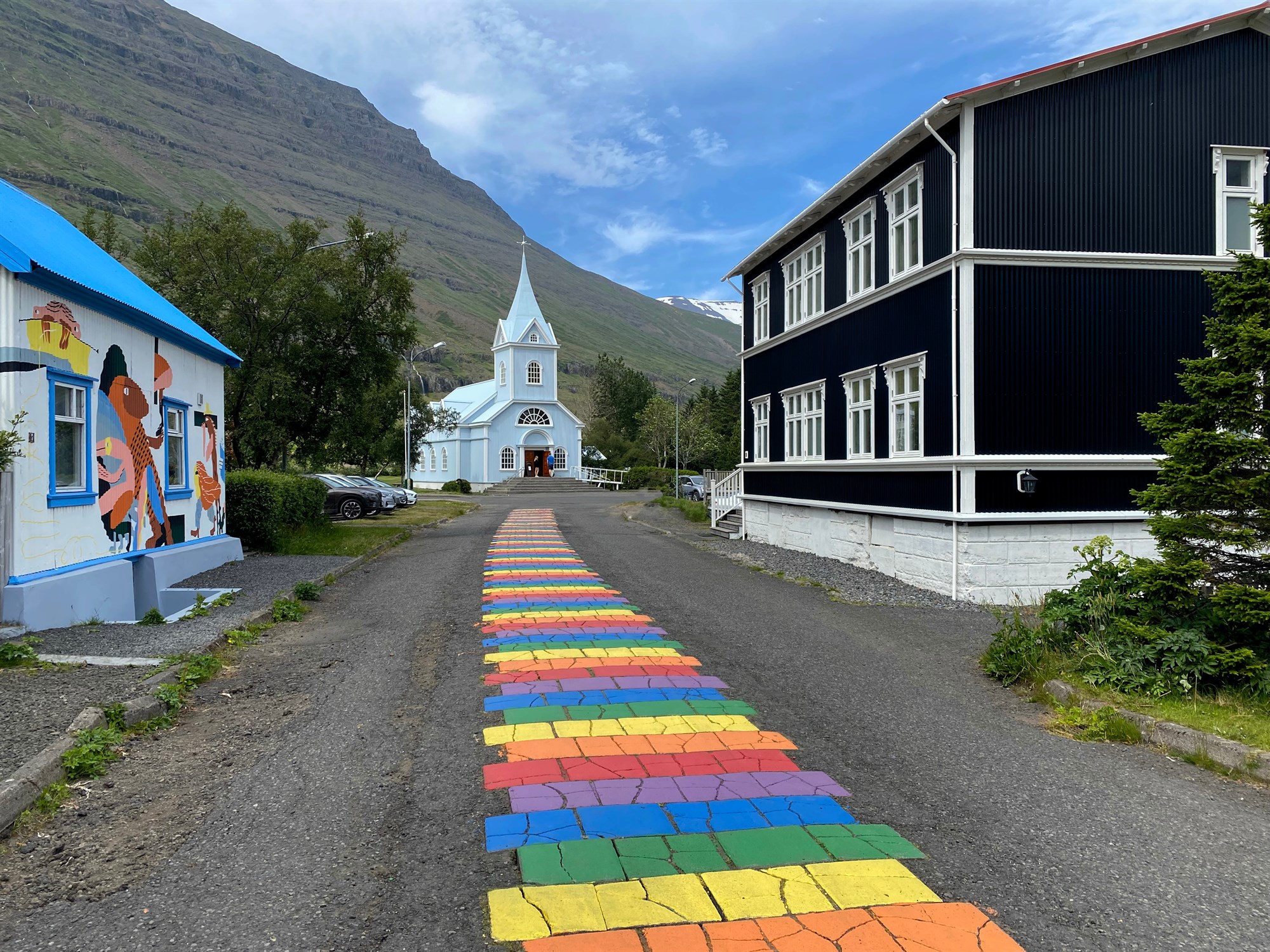 Staying in the Area 
If Seydisfjordur is on your agenda when you visit Iceland then one thing to keep in mind is the limited number of places to stay, especially given how small the town is. You have the option of Airbnb, however, just like the rest of Iceland, these can be extremely expensive, particularly when you take into account the availability within the area and seasonal demand. 
The best option is probably to camp at the Seydisfjordur campsite, as this way you'll be able to stay on your own terms, not having to rely on the availability of accommodation. Furthermore, camping will allow you to save money on the cost, as this will be nothing compared to the cost of an Airbnb or another kind of accommodation. 
If you have any questions about visiting Iceland or queries regarding car rentals and different types of cars, feel free to get in touch. A member of our team will be more than happy to help in any way they can.