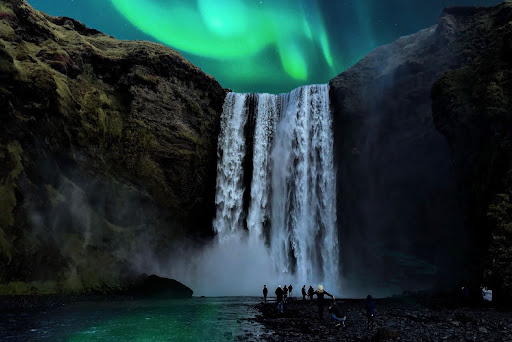 Iceland is synonymous with natural beauty of all sorts. From beaches with glimmering ice to lava fields, lakes, waterfalls and ice-blue glaciers, you're never at a loss for something amazing to look at. For many visitors to Iceland, seeing the Northern Lights is a must. Unfortunately, unlike glaciers and waterfalls, the Northern Lights are not always present and require certain conditions to be seen. So if seeing the Northern Lights on your trip to Iceland is a must, we're here to help. Read on for our tips on how to see the Northern Lights in Iceland. 
Choose the Right Time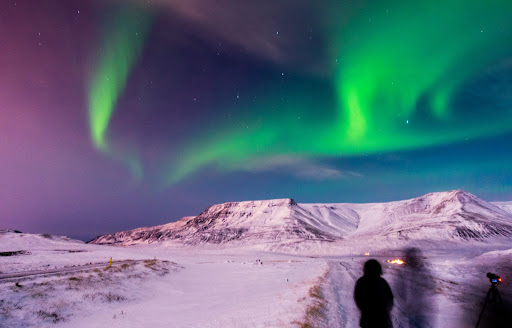 When planning your trip to Iceland, you need to make sure it's at the right time of year to see the Northern Lights. The Northern Lights in Iceland are typically visible between the months of September and April. One of the main reasons for this is that during this time of year, there are more hours of darkness to Iceland's extreme days and nights, meaning there is more opportunity to actually glimpse the Northern Lights. 
But just because you plan to be in Iceland between September and April doesn't guarantee that you'll get to see the Northern Lights. It's important to understand that the Northern Lights do not occur every single night and several conditions are required for this. It won't be possible to see them on cloudy nights, so you'll want to focus your efforts on the clearest nights possible. 
You can also keep your eye on the Aurora forecast which helps you to tell the best days to see the Northern Lights. 
Choose the Right Location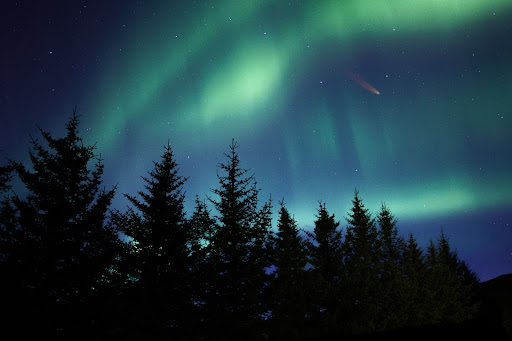 Don't underestimate the importance of darkness. Not only will you need to time your Iceland trip to be in the country during the darker half of the year to glimpse the Northern Lights, but you'll also want to make sure you're in a dark spot. 
Make sure to venture away from any light pollution that's common in towns, cities and villages. This can help increase your chances of glimpsing the lights, as any other source of light can remove your chances of actually seeing them. Find out more about where to see the Northern Lights in Iceland. 

Do Your Research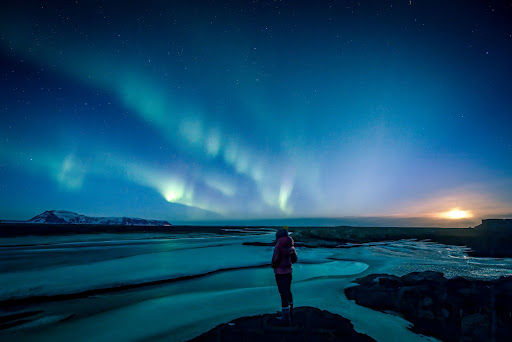 It's always best to start a mission armed with as much knowledge as possible, so we'd recommend doing your research before setting out to try and find the Northern Lights. Some of the best ways to do this are:
Speak to locals for tips. Depending on where you are in Iceland, the best ways to see the Northern Lights and the best location for glimpsing them will vary. Speak to hotel employees, tour guides, locals you strike a conversation up with, shop owners… anyone might be able to give you tips!

Learn about attractions and natural areas of beauty in the locale of where you are staying. Research as to whether or not these are good places to glimpse the Northern Lights and if they offer the type of scenery you're hoping to experience them in. 

Learn about how to take photos of the Northern Lights to make sure you can capture your memories.

Make sure you book a

rental car

that can tackle the terrain of your chosen Northern Lights viewing location! 
Join a Tour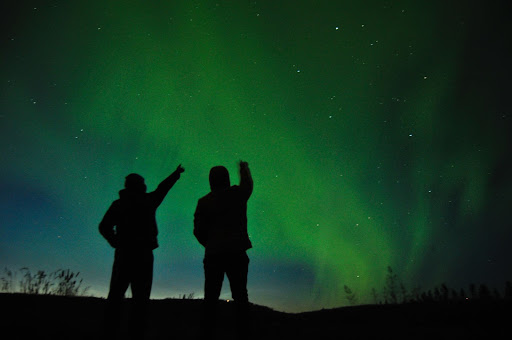 If you want to make sure you have the best chance possible of seeing the Northern Lights, there are plenty of tours you can join. Of course, there's still no guarantee, joining a tour led by a Northern Lights expert will greatly increase your chances of spotting them on your trip.