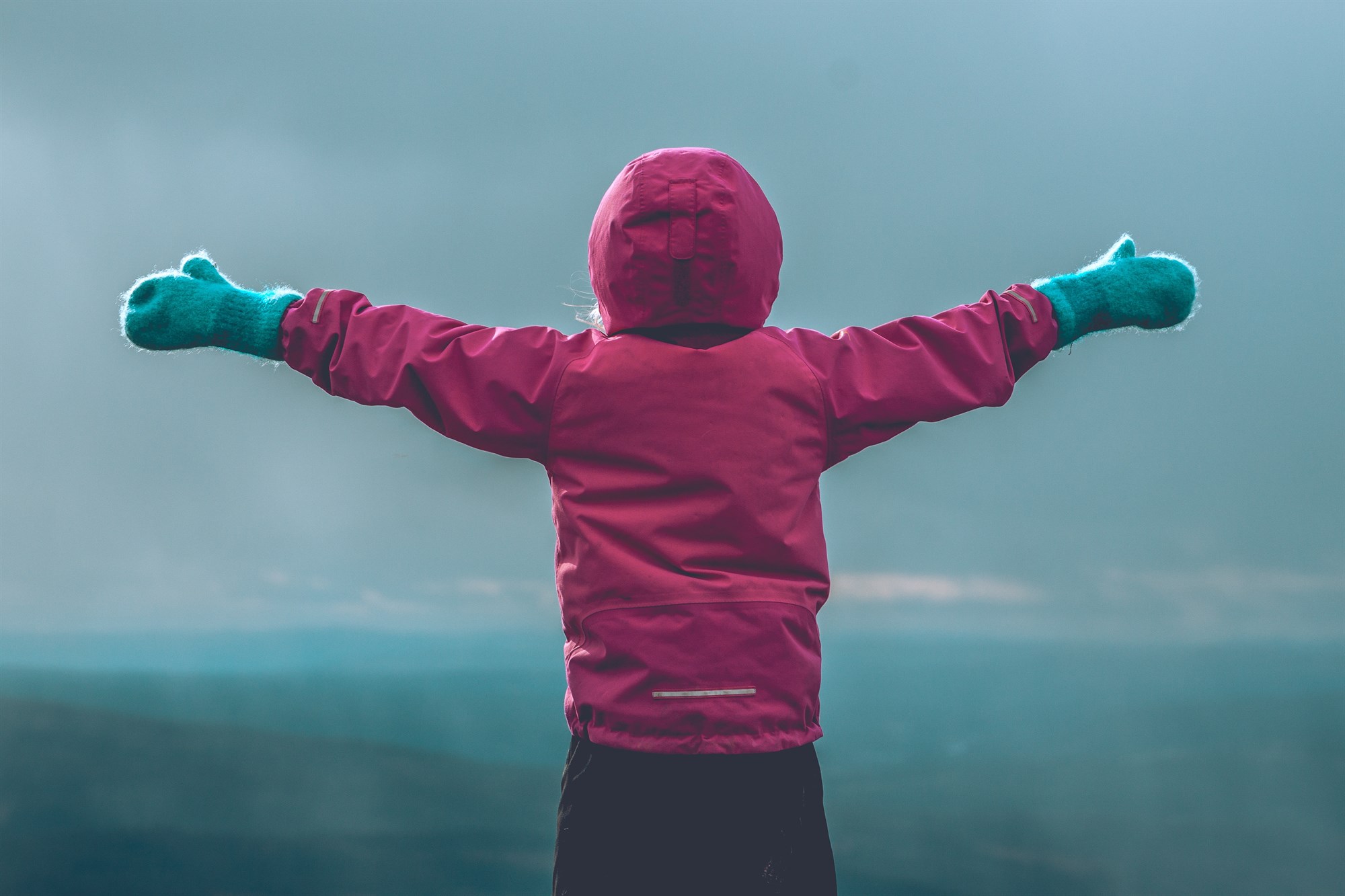 A trip to Iceland is not complete without exploring some of the breathtaking hiking trails around the island, overseeing sheer cliffs, stunning valleys, and roaring waterfalls. There are endless trails and tours to be followed, all with varying difficulty and length, that you can explore to your heart's content - with the right equipment and precaution.
If you're planning to explore Iceland with your family, you might be after some less extreme but nevertheless incredible Iceland walks, suitable for smaller legs. Visiting Iceland with kids is a great opportunity for them to experience the true nordic wilderness of the country, and the best way to do this is to take them into the heart of nature. Here are a few of our favourite Iceland family tours and hikes.
Seljalandsfoss, South Iceland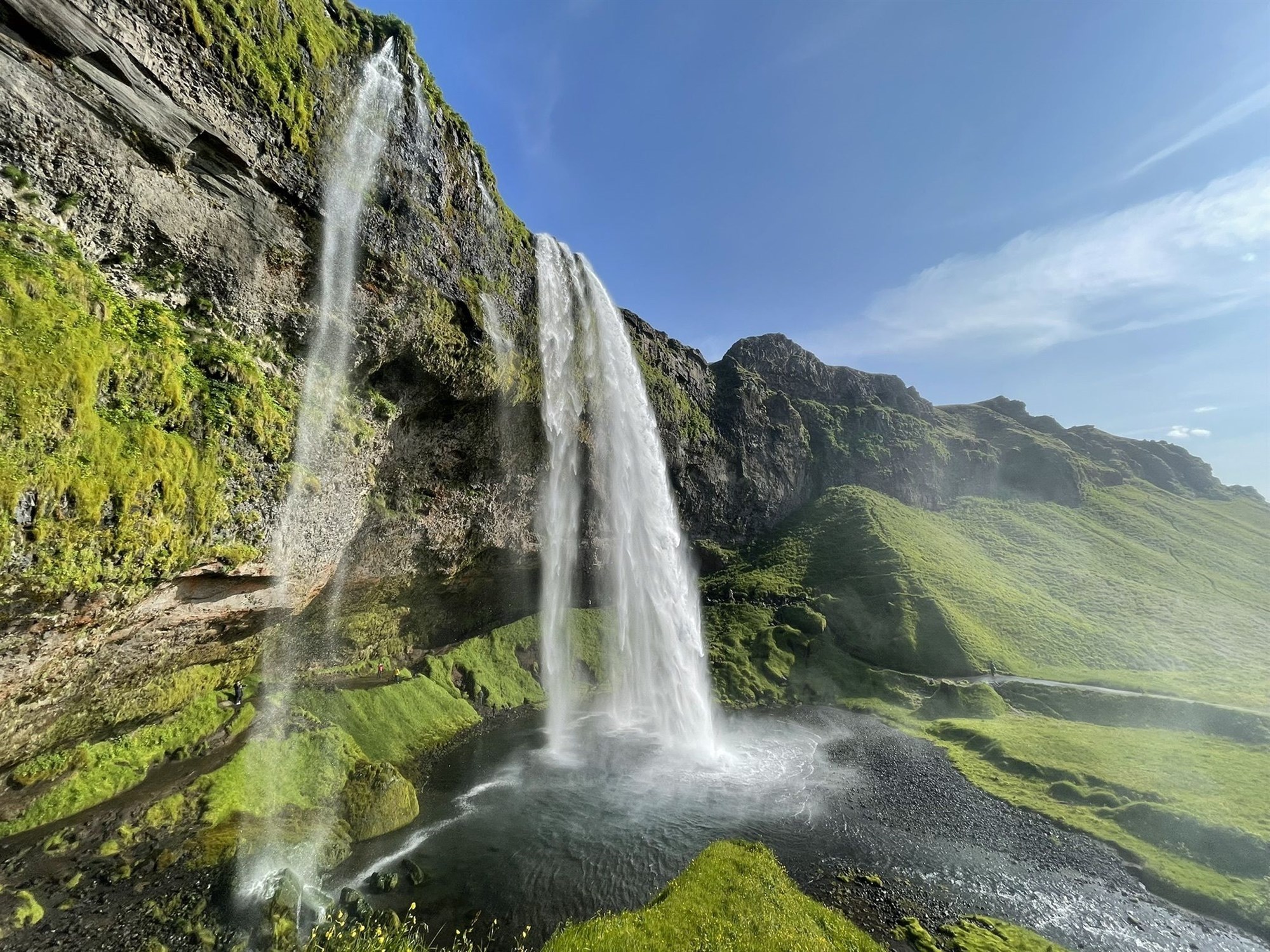 Nick De Tullio - alltrails.com
Rating: Easy
Time: 45 minutes
This short trail is ideal for those looking for an amazing authentic Iceland experience without a challenging climb. As one of the most popular natural attractions on the island, people of all ages will find this 1.2 mile walk enjoyable. This trail will take you around and behind the Seljalandsfoss waterfall, observing the 60m drop for the thundering icy waters. You can then make your way to the Gljufrafoss waterfall, a smaller and often less crowded spot. This waterfall is obscured partly by rocks, but the whole family can enjoy a quiet moment in the small cave behind the waterfall. 
Skoga River Hike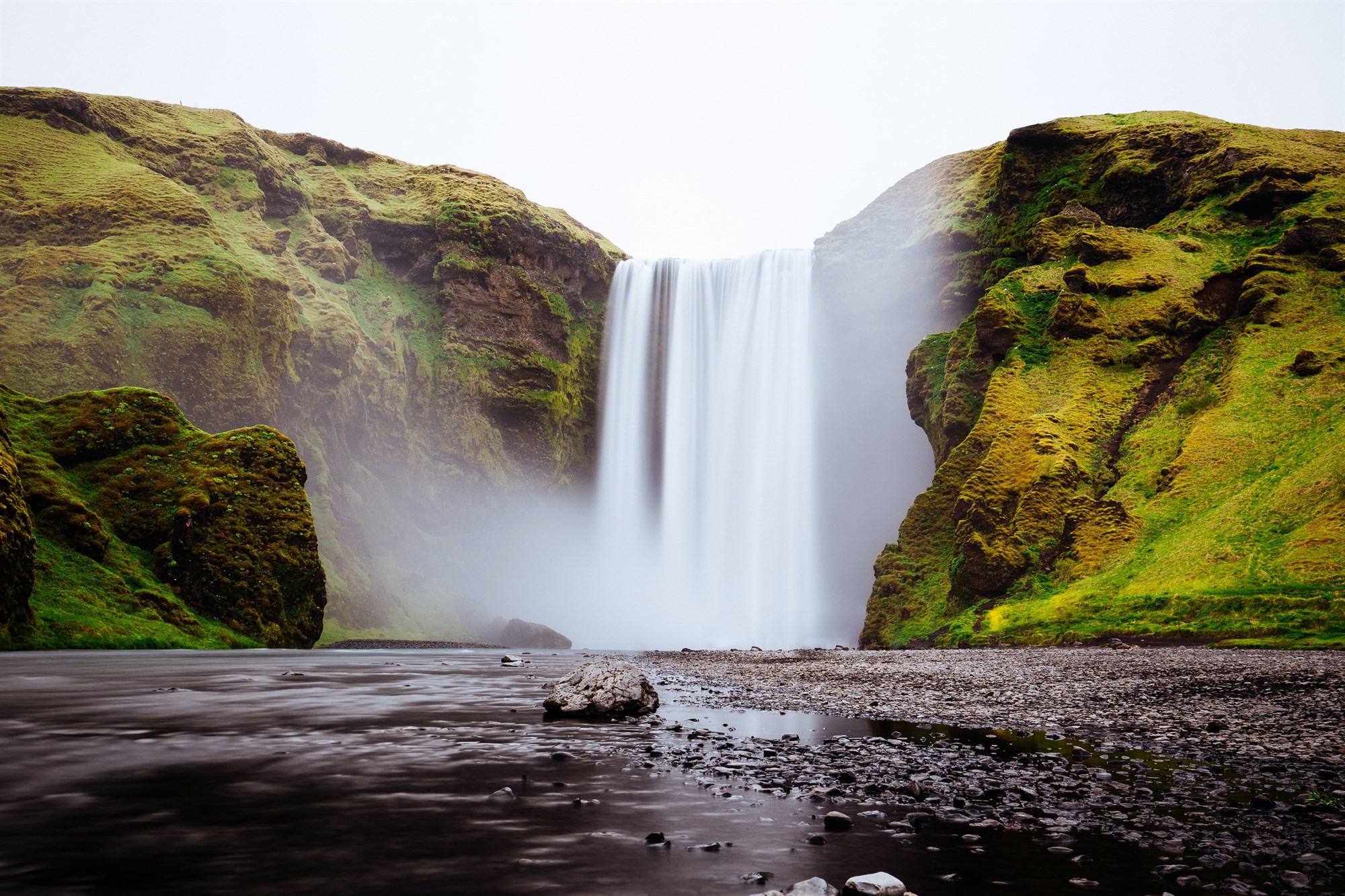 Rating: Moderate
Time: Up to 2.5 hours
Skõgafoss is one of the most iconic waterfalls in Iceland. It has featured in countless Hollywood films, including Walter Mitty and Thor, and is also the starting point to another great Iceland trail for families. Starting just upstream of the Skõgafoss waterfall, you can follow the Skoga River for what is known as the Waterfall Way Hike. For 6-7km, or really whenever tiny legs have had enough, this spectacular walk includes around 20 stunning waterfalls. This really is an unmissable extension to a Skõgafoss visit.
Arnarstapi to Hellnar Hike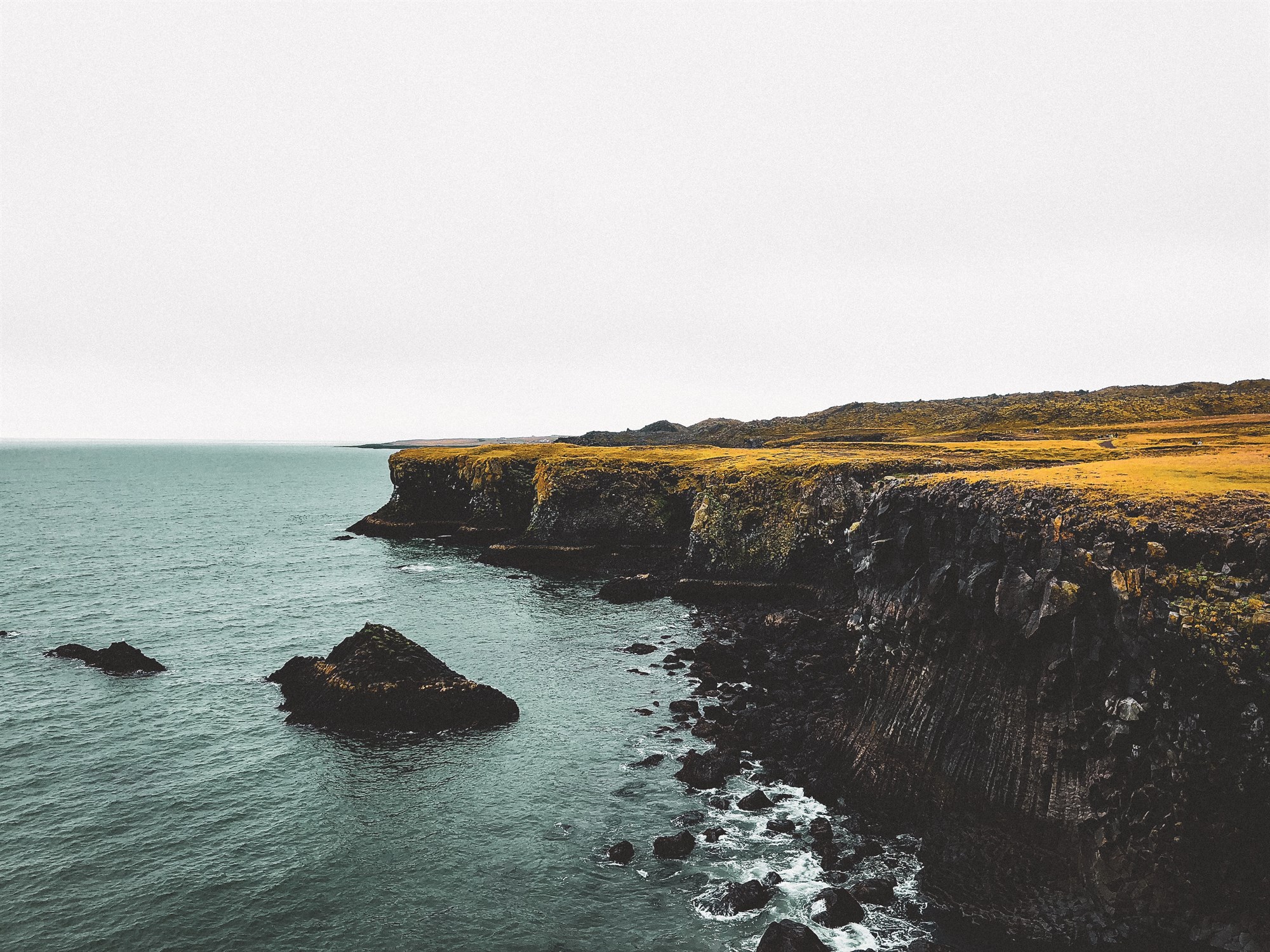 Rating: Easy
Time: 1 hour
With a well-maintained trail and various viewing platforms, this is an excellent trail to catch a glimpse of some unusual and fantastic Icelandic scenery. Starting from Arnarstapi, this walk trails the coast, navigating the incredible lava field on the Snaefellsnes Peninsula. The lava field is a chance for kids to explore this surreal part of the island's history and geography, covered with mossy volcanic rocks. Another magnificent highlight is the half-man, half-troll Bardur Snaefellsas statue, which kids will love running around and through. 
Thingvellir National Park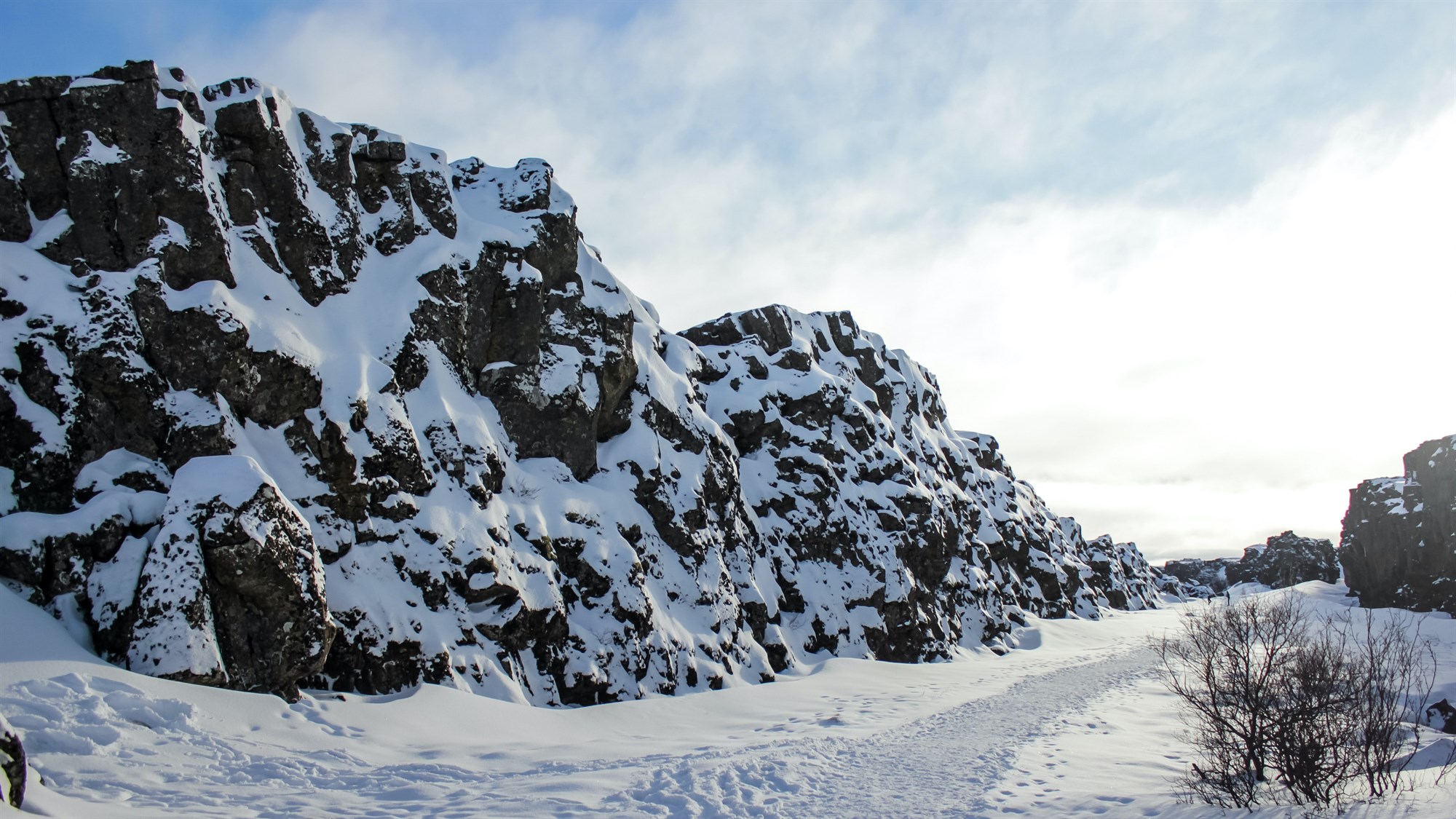 Rating: Easy
Time: As long as you want
Thingvellir is a great stop on most Iceland family tours and is certainly an unmissable hiking opportunity for you and your kids. In particular, the trail along the rift valley in the NationalPark is a great trail for little legs - and this is actually the gap between the Eurasian and North American tectonic plates! While being fascinating and full of dramatic scenery, your kids might accidentally learn a thing or two about geography, up close and personal with the edges of two continents.
Djupalonssandur Beach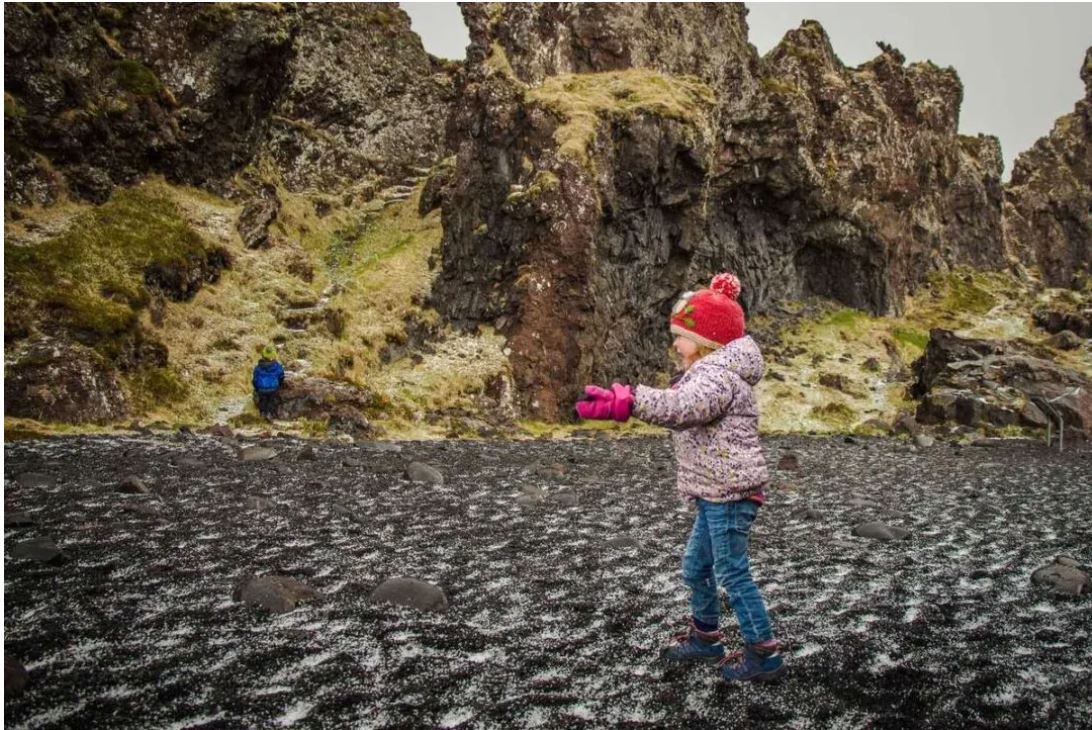 @ familycantravel.com
Rating: Easy
Time: As long as you want
Another fantastic stop on your Iceland family tour should be the black sand Djupalonssandur Beach in the Snaefellsjokull National Park. This is an excellent opportunity to see the unusual black sand beaches of Iceland, as well as explore all the kid-friendly parts of this beach area. Countless small canyons and rock formations supply ample exploration opportunities for adventurous kids. The beach is also a chance for kids to test out the lifting rocks that ancient sailors used to use. The 60-year-old shipwreck is also spread across the beach, setting a discovery challenge for keen eyes.
To allow complete freedom with your Iceland family tour, why not choose a hire car from Reykjavik Rent a Car? Benefit from our book now pay later scheme and pay nothing until you arrive.