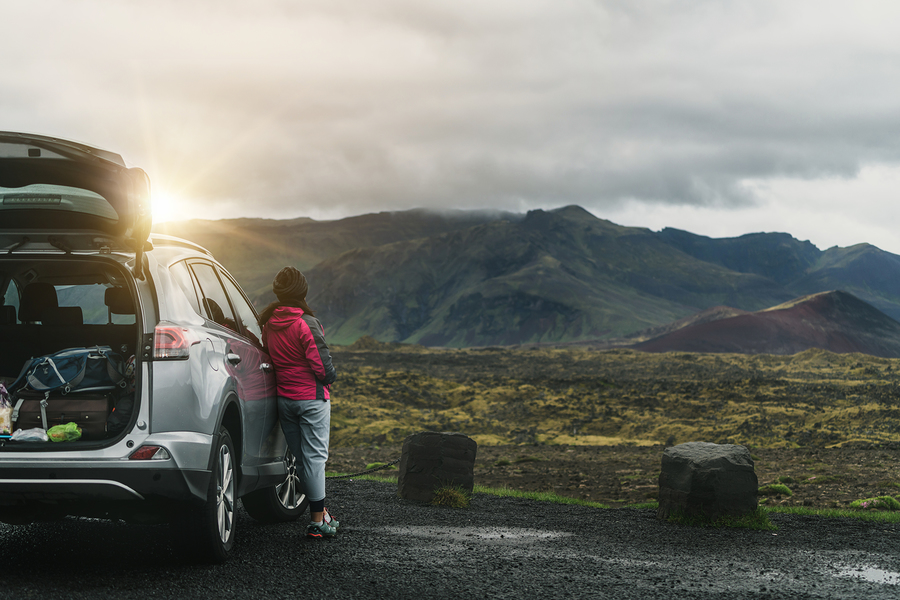 At Reykjavik Rent a Car, we supply an entire range of vehicles available to rent in Iceland. Our fleet varies greatly, ranging from small city cars to 8 seater minibuses. Whatever your driving needs, we can guarantee that we can provide you with the perfect car for your Icelandic adventure at a competitive price. But how do you select the best car for you? Here we outline a car rental comparison, showing the differences between our various car classes, with additional information on which cars are best for certain travel plans.
Small Car Rental 
Smaller cars are ideal for summer, spring and fall months when weather is mild and not so treacherous. If you're staying in Reykjavik and want to visit nearby tourist hotspots, such as the Blue Lagoon, these cars are great for doing so and can be easily navigated along major routes and roads. Our small cars are perfect for short ventures around Reykjavik, regardless of the time of year. Smaller cars can comfortably fit a family of four and are brilliant for solo travellers or couples. 
4x4 Car Rental
If you intend on heading to some of the more remote parts of Iceland, you will need to consider renting a 4x4 vehicle. Although you can easily navigate around the country without one, a 4x4 enables you to reach some of the more remote areas, such as the Westfjords and F-Road areas. If your stay is during the winter months, a 4x4 car will make your travel comfortable and easier. All of our cars come equipped with winter tires, meaning our cars are perfect for all types of terrain. When compared to a small rental car, the difference is mostly in the ability to access remote areas and difficult roads. 4x4s can comfortably fit more people, with some of our vehicles accommodating up to 7 passengers. Our fleet of 4x4s are made up of some of the world's most reputable car manufactures including Suzuki, Toyota, Nissan and Land Rover.
Van Rental
If your travel in Iceland will involve a large amount of luggage or a large group of people, our minibuses are perfect to suit your needs. If travelling in a big group, a minibus can also prove cost-effective, giving you better value for money than hiring a number of rental cars. Our range features several 4wd vans, which are great for most weather conditions. The main benefit to van rental is its size and price, and compared to our 4x4 range simply offers spacious travel as an extra.
If you have any queries regarding car rental from Reykjavik Rent a Car, please don't hesitate to contact us.