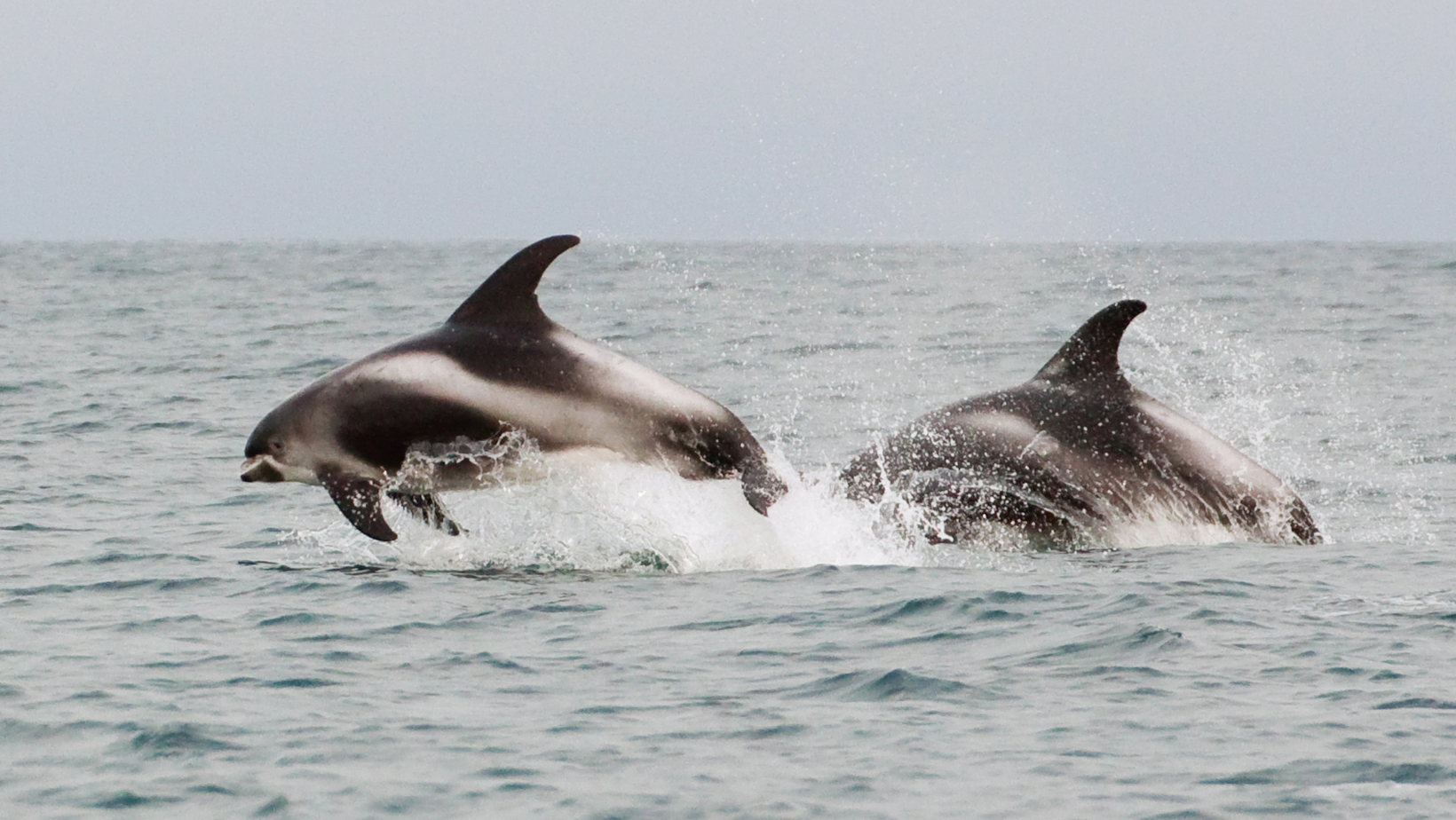 The waters that surround Iceland are abundant with life, from small herring to large whales. This activity draws the attention of crowds. But, amidst all this activity and thriving marine life in the waters of Iceland, there are dolphins. These fast and social creatures are crowd-pleasers as well as skilled hunters. The water acts as their playground, and they can often be spotted breaching the surface. With several species of dolphins in the waters, it's no wonder visitors are left wondering what they might see.
What Type of Dolphins Live in Icelandic Waters?
There are seven different types of dolphins that have been spotted in Icelandic waters. Here are some of the most common. 
White-Beaked Dolphins
White-beaked dolphins are one of the most commonly spotted dolphin species in Iceland. They are named after their distinctive white beaks and underside. These dolphins are easy to spot as they do not remain underwater for long and swim near the surface. They are known for their fast swimming and leaping out of the water, which entertains crowds. It is believed that 10,000 to 12,000 of these dolphins live permanently in the waters around Iceland.
Orcas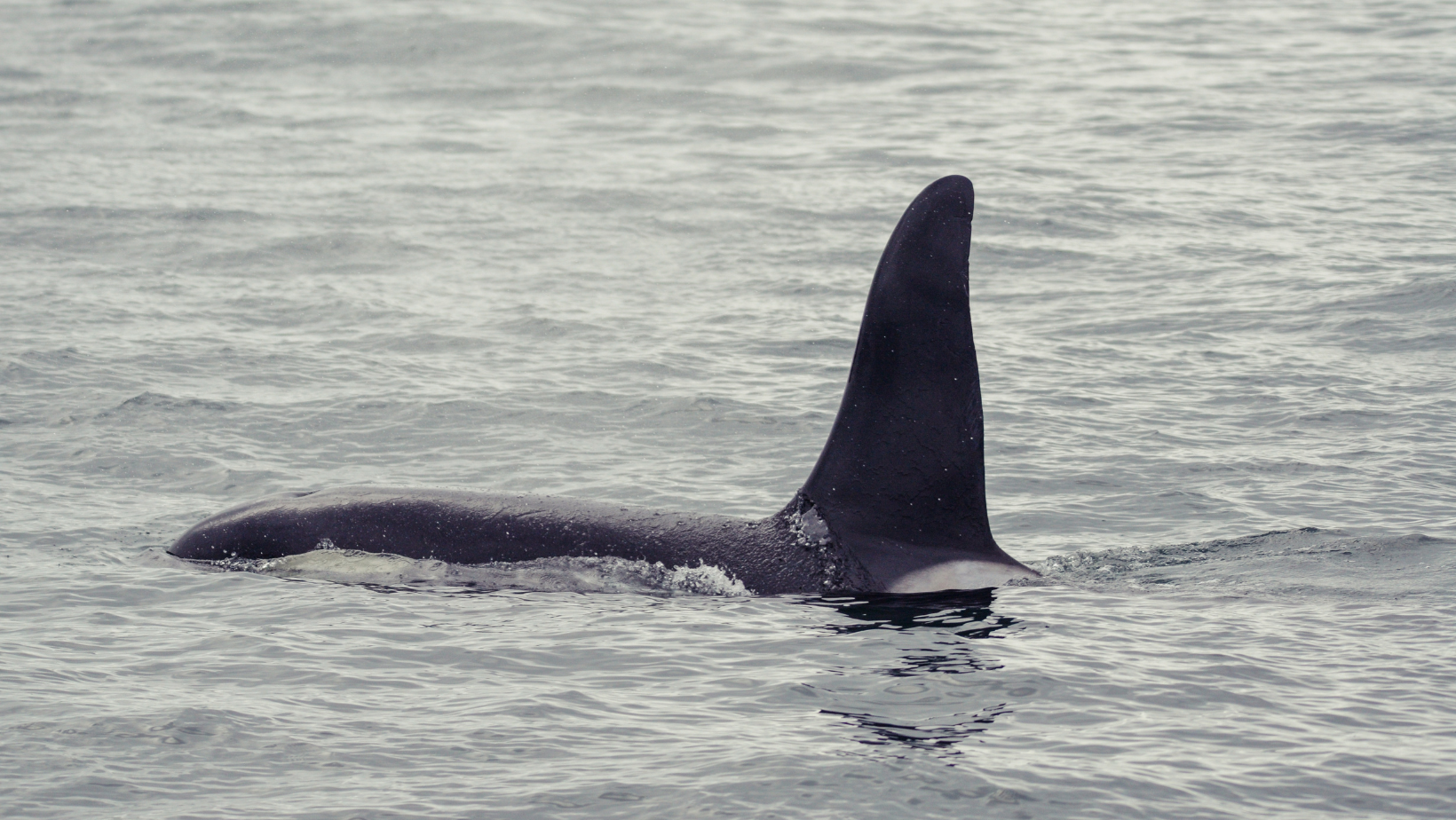 Among all the marine life in Iceland, one of the most impressive species is the orca. Although famously known as killer whales, they are in fact dolphins, and their name comes from their ability to hunt much larger whales. Orcas are attracted to the waters of Iceland because of the vast amount of herring, their primary food source which comes into the fjords during the winter and early spring months. It is believed that 5,000 resident orcas live in Iceland, which means they stay here all year round. 
Long-Finned Pilot Whale
The long-finned pilot whale, despite having 'whale' in its name, is actually a member of the dolphin family. These animals are known for their distinctive black bodies and long, pointed flippers. Although there are up to 250,000 of these whales in the North Atlantic, they are not that common to see on a whale-watching tour in Iceland as they prefer the open ocean. However, these pilot whales are attracted to the rich marine life in the area and feed on a variety of fish and squid, which can bring them closer to shore.
White-Sided Dolphin 
The White-sided dolphin is another lively and social species of dolphin that can be spotted in the waters around Iceland. These dolphins are easily recognizable by their black and white colouring, with a dark back and lighter underside. However, as this species is transient, it isn't common to see them. They may come into the waters of Iceland to feed on the abundant fish and squid but are more commonly found further offshore.
When to See Dolphins in Iceland?
Each species of dolphin has its own unique habits, which means they may not be visible all year round. Here are some details about the best times to see different species of dolphins in Iceland:
Orcas: March to  June
White-beaked dolphins: Year-round. However,  larger groups were spotted in the winter months
Atlantic white-sided dolphins: These dolphins are considered transient in Icelandic waters, meaning they do not live there year-round, but can be seen occasionally from May to October.
Long-finned pilot whales: Less commonly seen in Icelandic waters, but may be attracted to the area for feeding on fish and squid during the summer.
Where to See Dolphins in Iceland?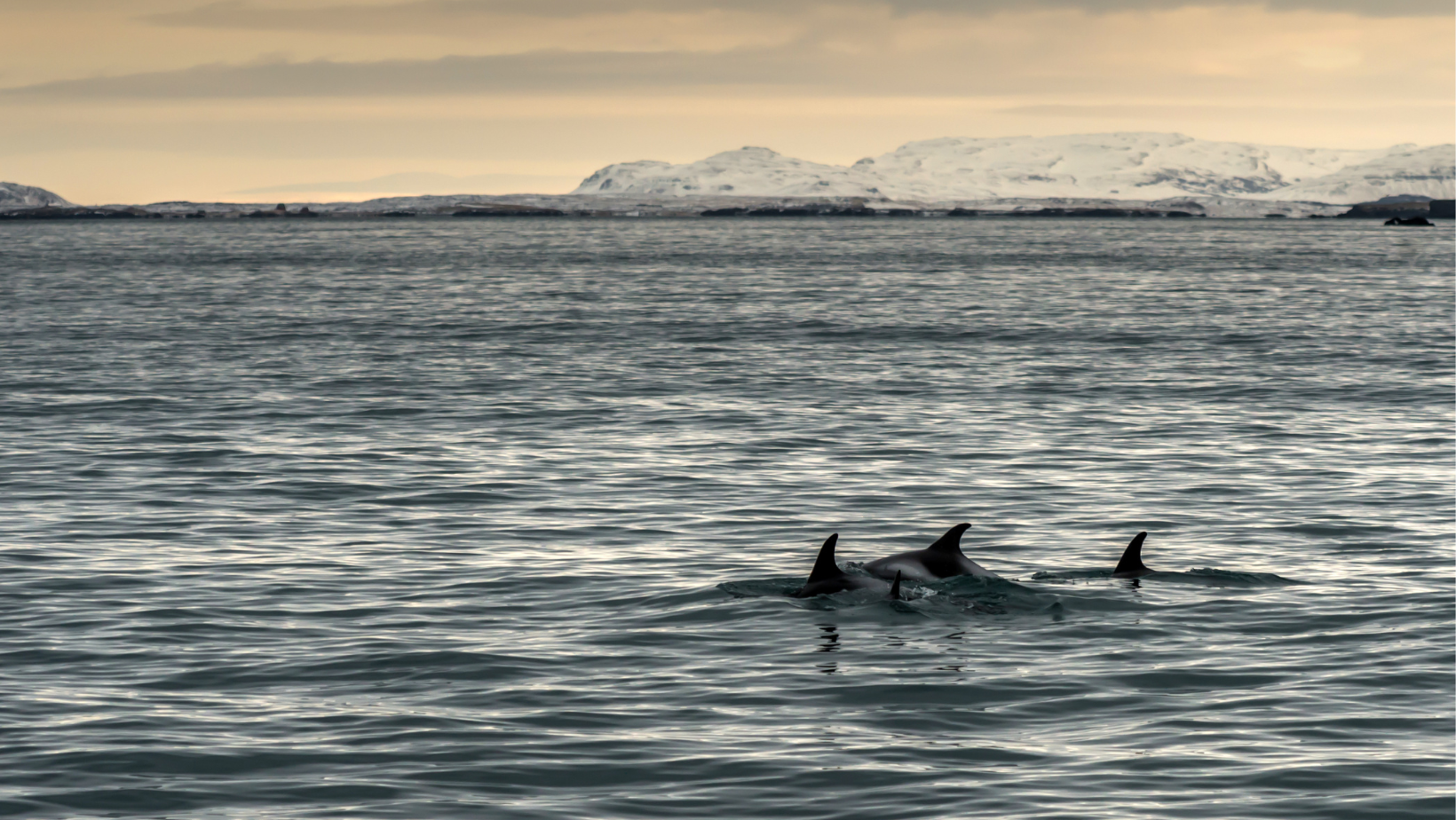 While there are many spots around the island where dolphins can be seen, Reykjavík, Húsavík, and the Snæfellsnes Peninsula are some of the most recommended locations for dolphin-watching tours. These waters are well-known for their rich marine life, and it's not uncommon to spot several species of dolphins during a whale watching tour. Some tour operators even guarantee sightings or offer a free tour if none are spotted. 
If you are looking to travel around Iceland in search of dolphins, you may need to hire a car. We provide a diverse range of rental cars at Reykjavik Rent a Car, allowing you to discover Iceland's stunning and rugged scenery on your own terms.