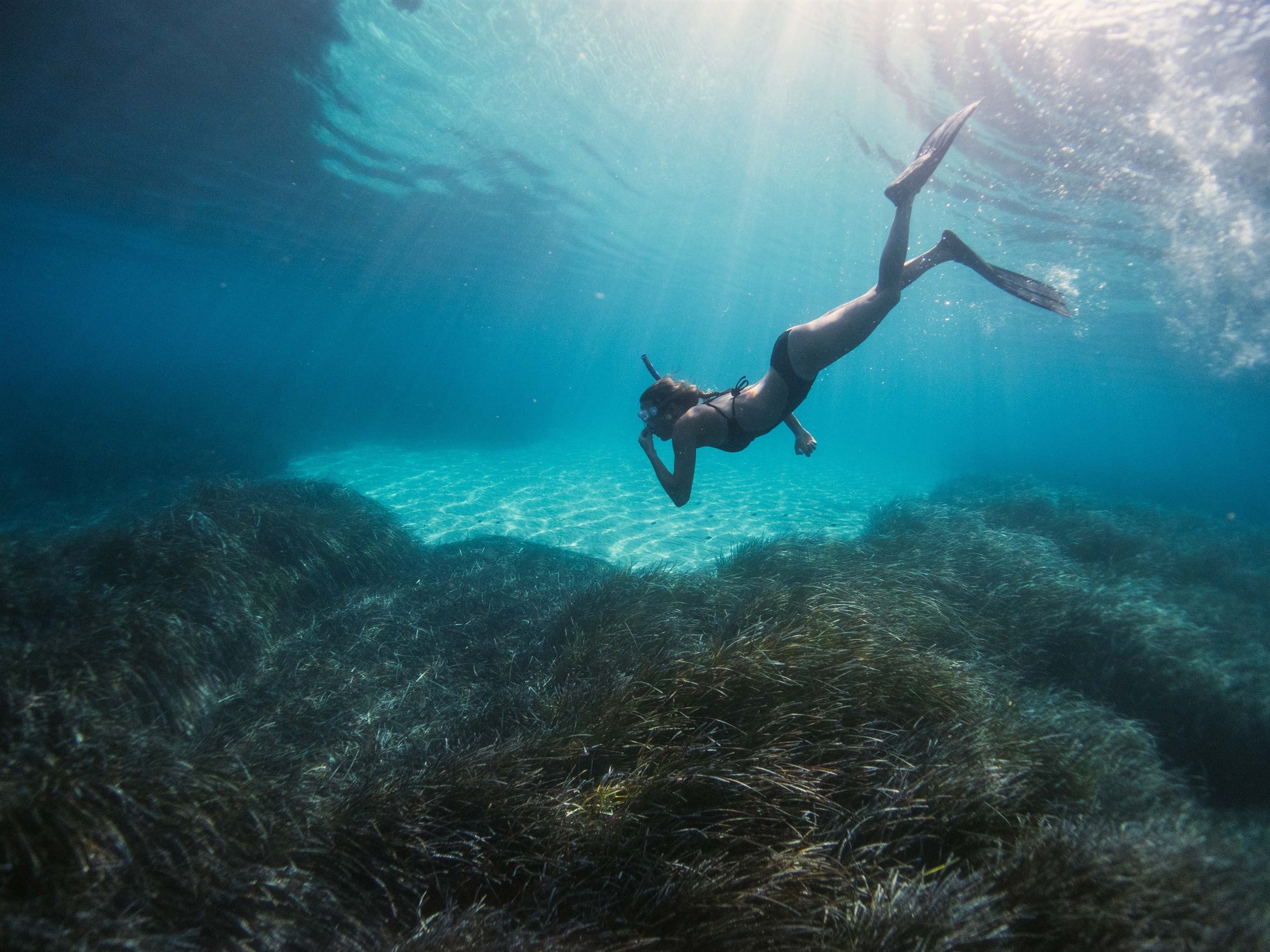 Iceland is famous for its water. Glacial water is incredibly fresh, cold, and clear, making it the ideal place for water sports of all kinds. You'll find rivers popular places for canoeing and rafting, while the ocean and glacial pools are ideal locations for swimming or boat trips. 
There are some unique qualities for a water source to be ideal for snorkelling, meaning it's not just anywhere in Iceland you can plunge in with a snorkel mask. Read further to discover the best places for snorkelling in Iceland, as well as our top tips for an amazing snorkelling and diving experience.
When to Snorkel in Iceland
Water sports in Iceland are almost entirely dependent on the weather. The seasons in Iceland have a huge effect on water temperature, completely changing the clothing required, as well as visibility. The goal of snorkelling is to spot something incredible under the water's surface, so Iceland's low light conditions during the winter months don't make for great snorkelling in Iceland.
June through to September are Iceland's warmest months, with the average temperature reaching 13°C. During these months, the midnight sun reigns in the sky, meaning the tourist season also peaks. While busier, snorkelling conditions are best during this period.
Why Iceland Snorkelling
You may associate snorkelling with the crystal clear waters and golden sandy beaches of warm, tropical countries. While Iceland may be entirely unique to these island nations, there are also iconic snorkelling environments to be found here. The unique geography of the island means incredible rock formations can be spotted only from underwater vantage points. 
While snorkelling is limited to just a few water pools across the country, there are tours on offer that are led by diving or snorkelling clubs in geothermal areas like Strytan or Lake Kleifarvatn. These make for incredible experiences for those seeking an exciting time in Iceland.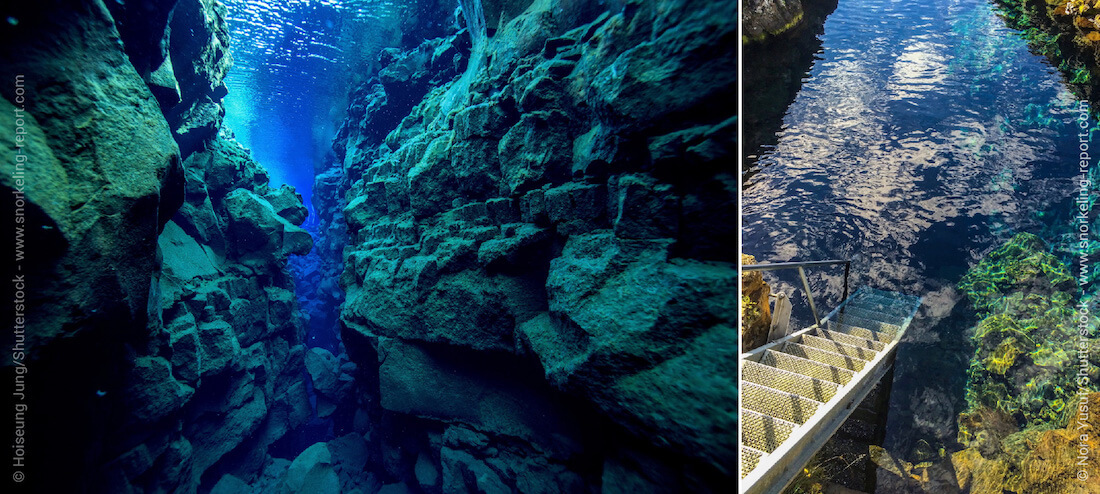 Where to Snorkel in Iceland
Snorkelling is possible in both warm and cold water in Iceland, best experienced when on a tour with professional leaders and instructors. Diving or snorkelling clubs will also have all the equipment you'll need, whether a wet suit or a dry suit, which makes the whole experience that much easier. What's more, you can also combine a snorkelling expedition with a tour of the Golden Circle, exploring a cave, or a number of other adventures. Let's take a look at the best Iceland snorkelling spots.
Snorkelling in Silfra
Silfra is possibly the most popular and famous place for snorkelling in the whole country. Located in the Þingvellir National Park, a stop on the Golden Circle, the Silfra fissure sits inside the ever-expanding rift between the North American and Eurasian tectonic plates. The glacial water is incredibly clear and clean, originally having melted from Langjökull glacier and trickling through lava and basalt rock for decades. Not only famous in Iceland, but Silfra is also actually a highly-rated snorkelling location worldwide.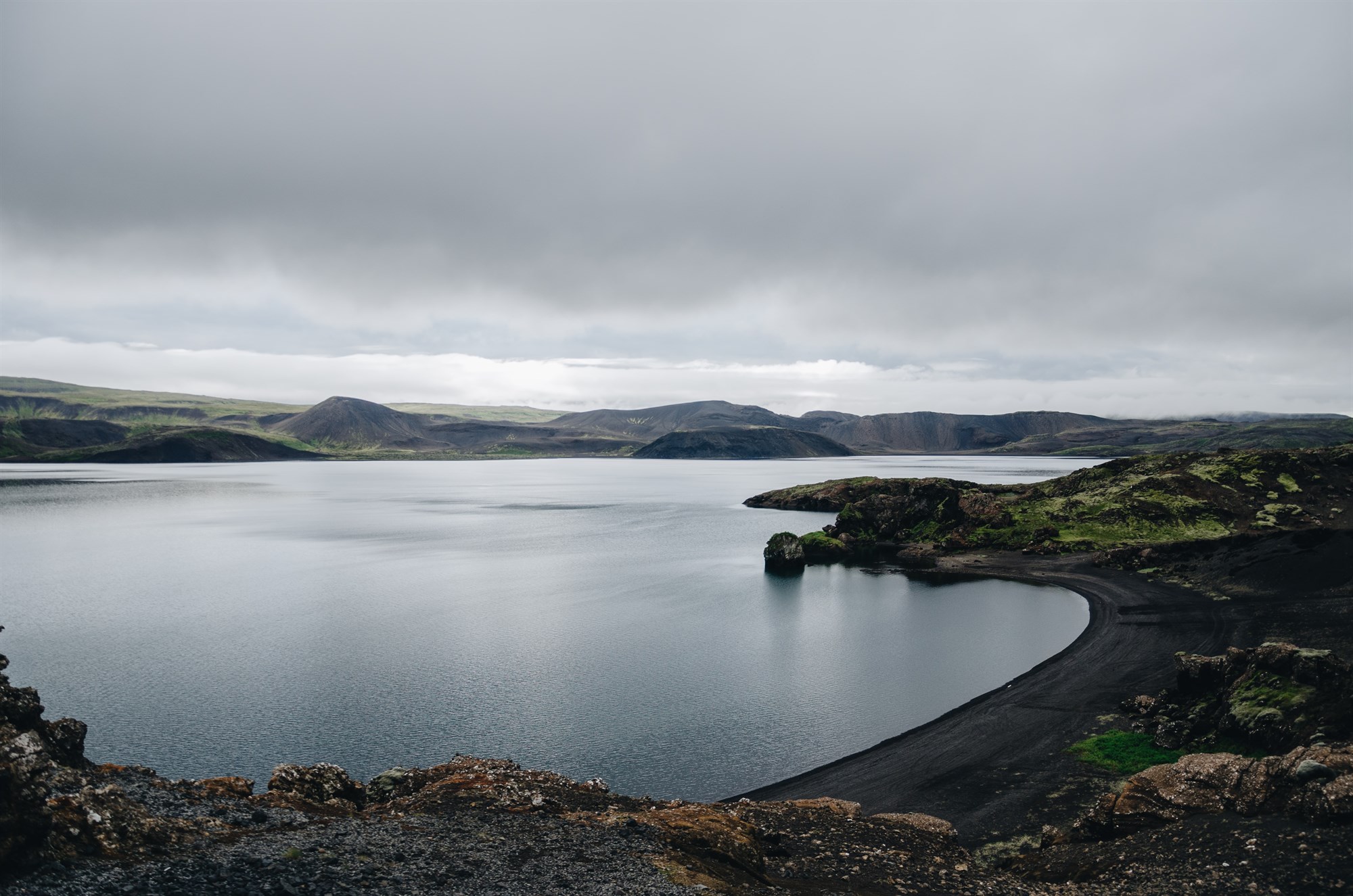 Kleifarvatn Geothermal Lake
Located just 30 minutes away from Reykjavik, Kleifarvatn is a geothermal lake within the Reykjanes peninsula. The lake is an entirely still body of water, with no water flowing into or out of the lake, and sits atop an active volcanic area. Due to the volcanic activity in the area, the lake is a great place to observe underwater hot springs, an incredible sight when snorkelling in the lake. 
In the surrounding landscapes, it's even possible to spot incredible wildlife like arctic foxes among the rocks and mossy patches. All in all, Kleifarvatn is a great Iceland snorkelling location away from the crowds at Silfra - especially if you're after a warmer swimming experience!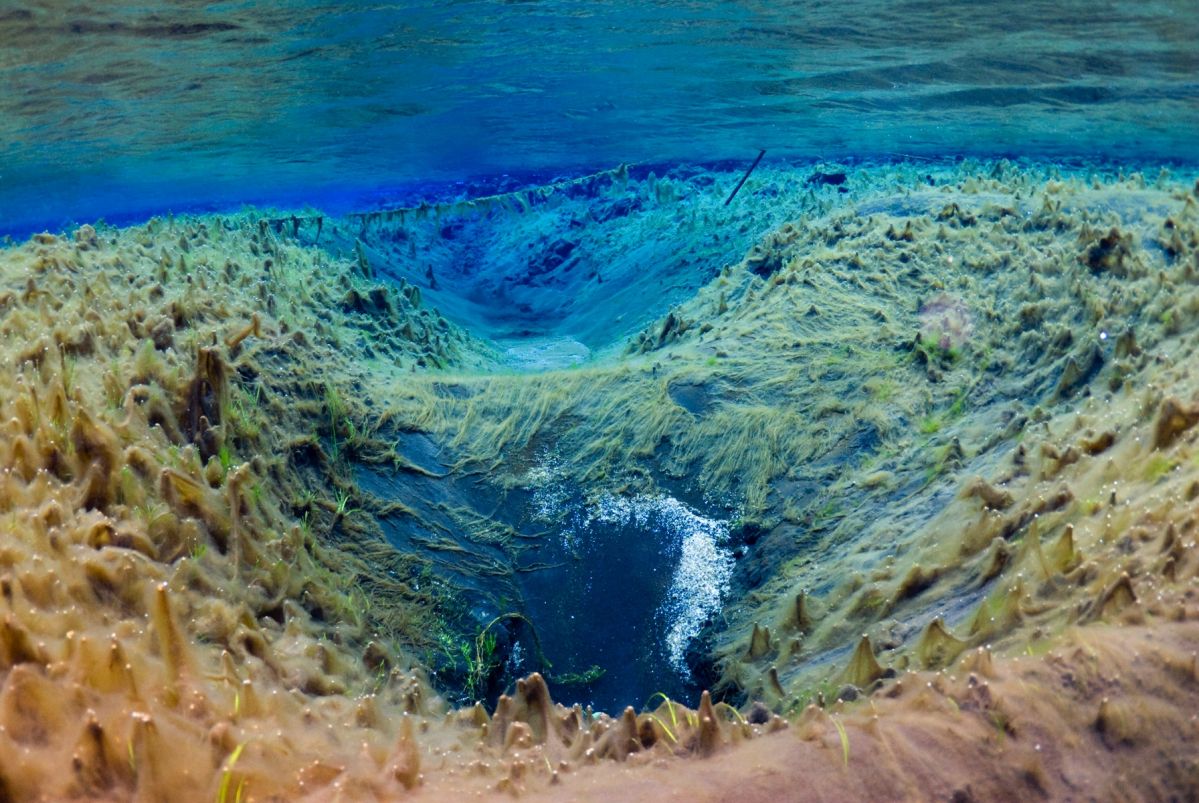 Credit: Dive.is
River Litlaá
Snorkelling in the River Litlaá is another excellent experience in another geothermal area of Iceland. The river's temperature sits at around 17°C, creating a stunning snorkelling experience. Drifting along the river, the riverbed is full of gorgeous sand formations as a result of hot springs erupting from the earth's surface. Algae and sediment create a stunning patchwork of colour and texture across the sandy riverbed. The river is just south of the Golden Circle, another convenient stop on your Golden Circle tour.
Now you know some of the best spots for snorkelling in Iceland, it's time to plan your trip. Make sure you can explore at your own pace when you hire a quality rental car from Reykjavik Rent a Car, with convenient airport and city locations.