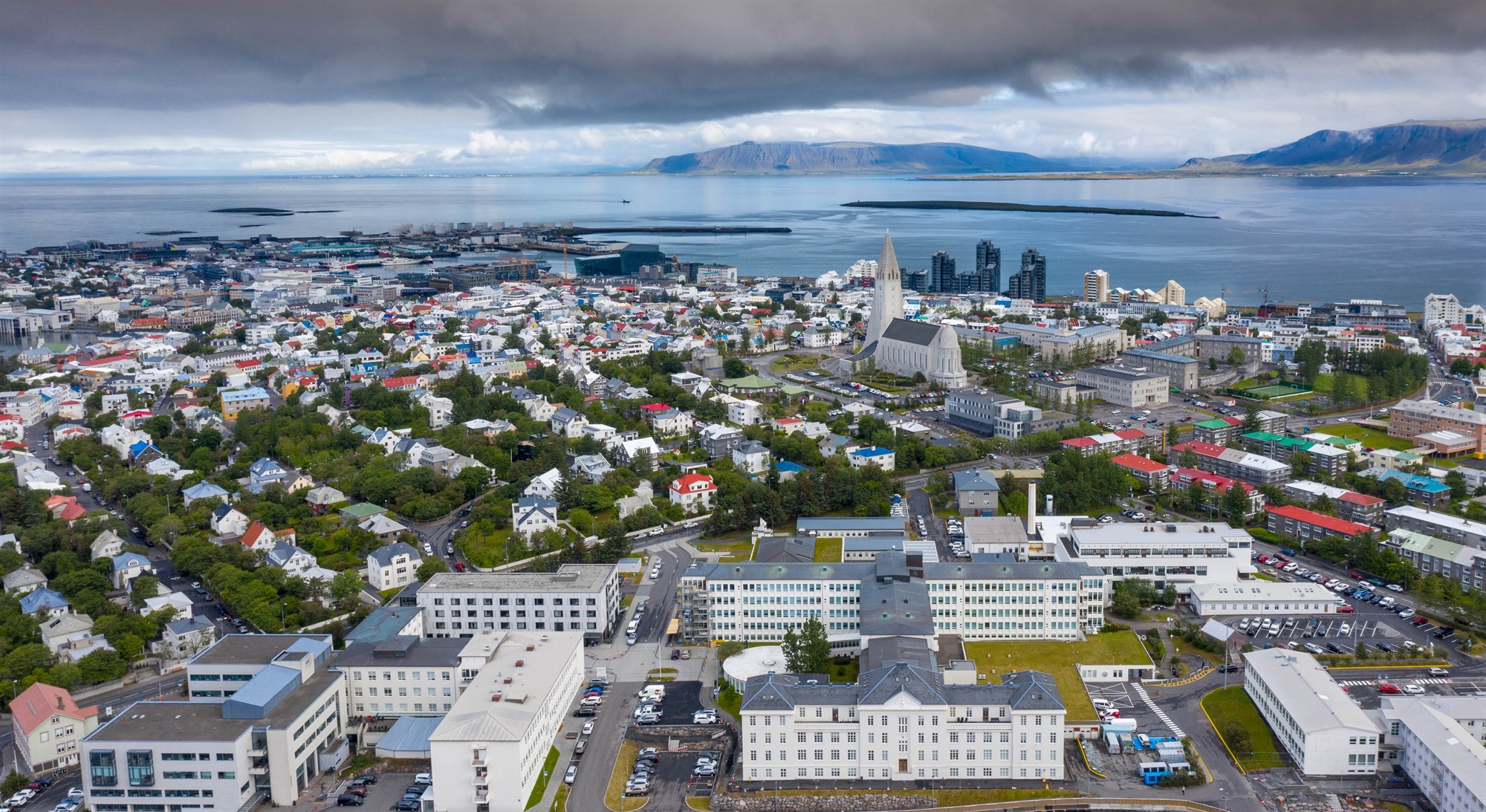 And what better way to explore the architecture of a country than to explore it for yourself? Reykjavik, the capital city of Iceland, is rife with architectural styles from all over the world. Iceland architecture started out with very simple houses and structures, courtesy of Viking settlers, only to develop into the fascinating and often quirky Iceland buildings you see today. 
No matter where you walk, you're bound to see a highlight of Reykjavik's architecture. We've collected a list of our favourite feats of Icelandic architecture. Make sure you don't miss out on these often overlooked gems when exploring Reykjavik on your Iceland holiday.
HallGrímskirkja Church
Perhaps the most iconic structure in the city, if not the structure, the HallGrímskirkja Church was completed in 1986 and stands at 244 feet tall. The architect, Guðjón Samúelsson, designed the church's tall, hexagonal columns to emulate shapes created by lava cooling, a process through which much of Iceland's landscapes and rock formations were created. The church is a spectacle to behold and offers an incredible opportunity to see across the city from the viewing platform at the top.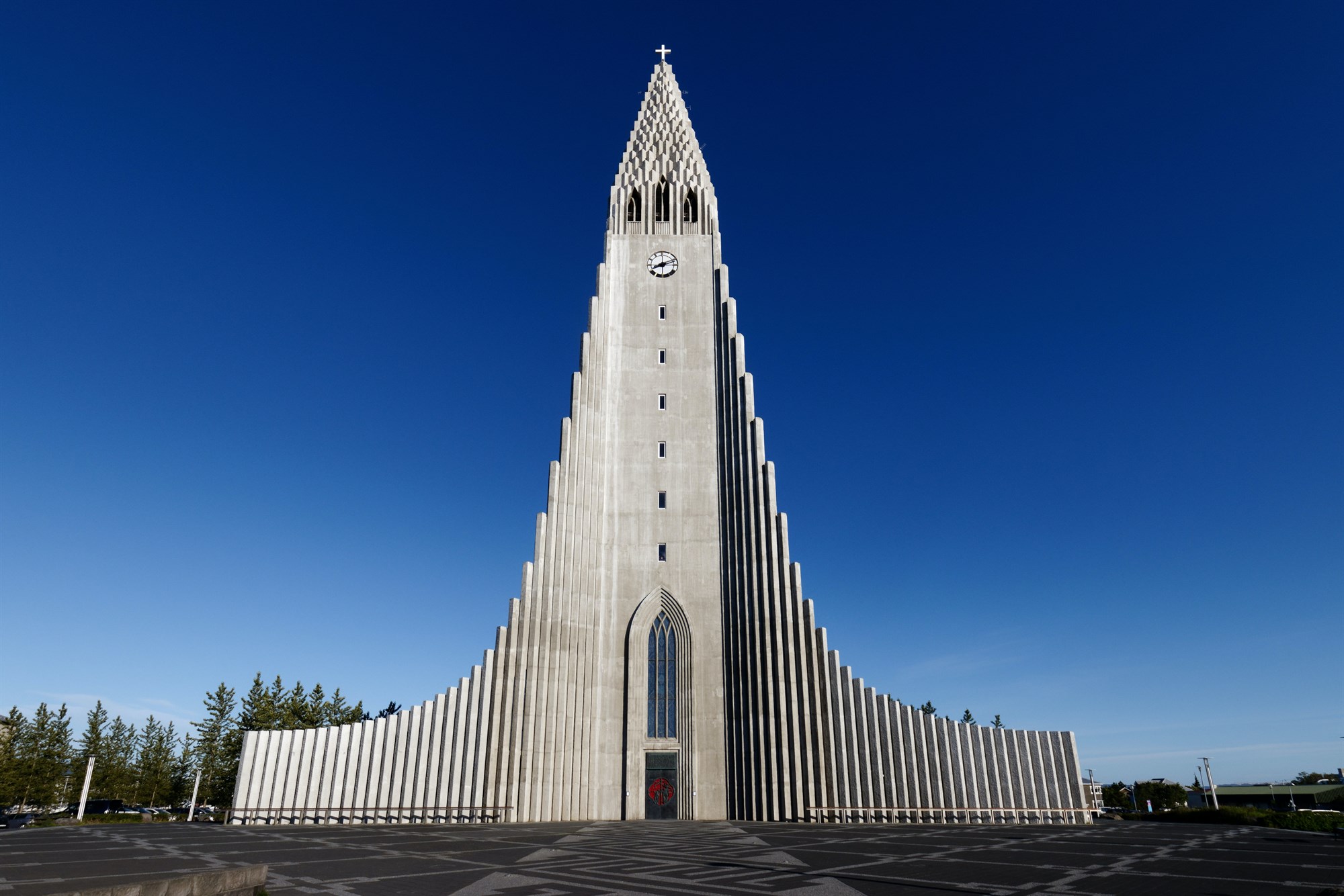 Nordic House
A venue for sustainable culture, art, and ground-breaking discussion, Nordic House is another must-see location in Reykjavik. With a wide range of themes explored through multiple exhibitions every year with an overall aim of strengthening relationships between Iceland and other countries and cultures. The library is home to hundreds of examples of Nordic artists so a visit would be an extremely eye-opening experience for aspiring artists looking for local inspiration. If you are hoping to broaden your artistic and cultural horizons while on a trip to Iceland, you shouldn't ignore the pull of the Nordic House in central Reykjavik.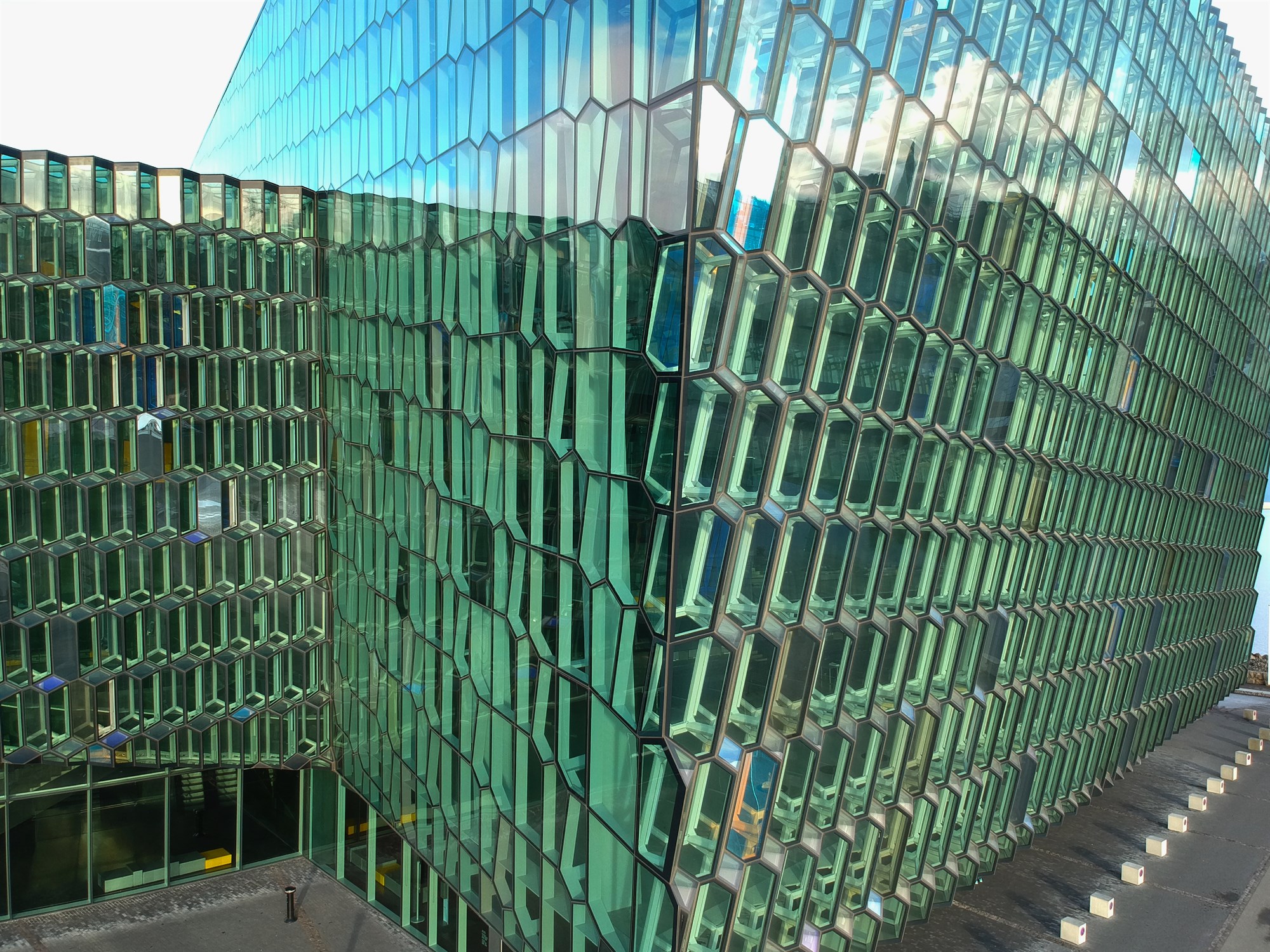 Harpa
Staying with themes of art and culture, the Harpa concert hall and conference centre is another iconic architectural feat to put on your tour of Reykjavik. Designed by Henning Larsen Architects in partnership with Olafur Eliasson, a Danish-Icelandic artist, it was part of a project to regenerate this area near the Reykjavik harbour. The finished product, after being stalled due to the financial crash in 2008, is an incredible picture, with multicoloured glass panels reflecting sunlight to create a magical effect. The Iceland Symphony Orchestra and Iceland Company Opera both call this stunning Iceland building home. 
Reykjavik City Hall
Situated on the banks of Tjörnin Pond, the Reykjavik City Hall houses the offices of the city council as well as a tourist information centre. The idea behind the design of the building was to incorporate traditional nordic materials into a modern Icelandic design. The cafe in the building is a perfect place to gaze out of the large central window to watch the birds, nature, and surrounding city buildings.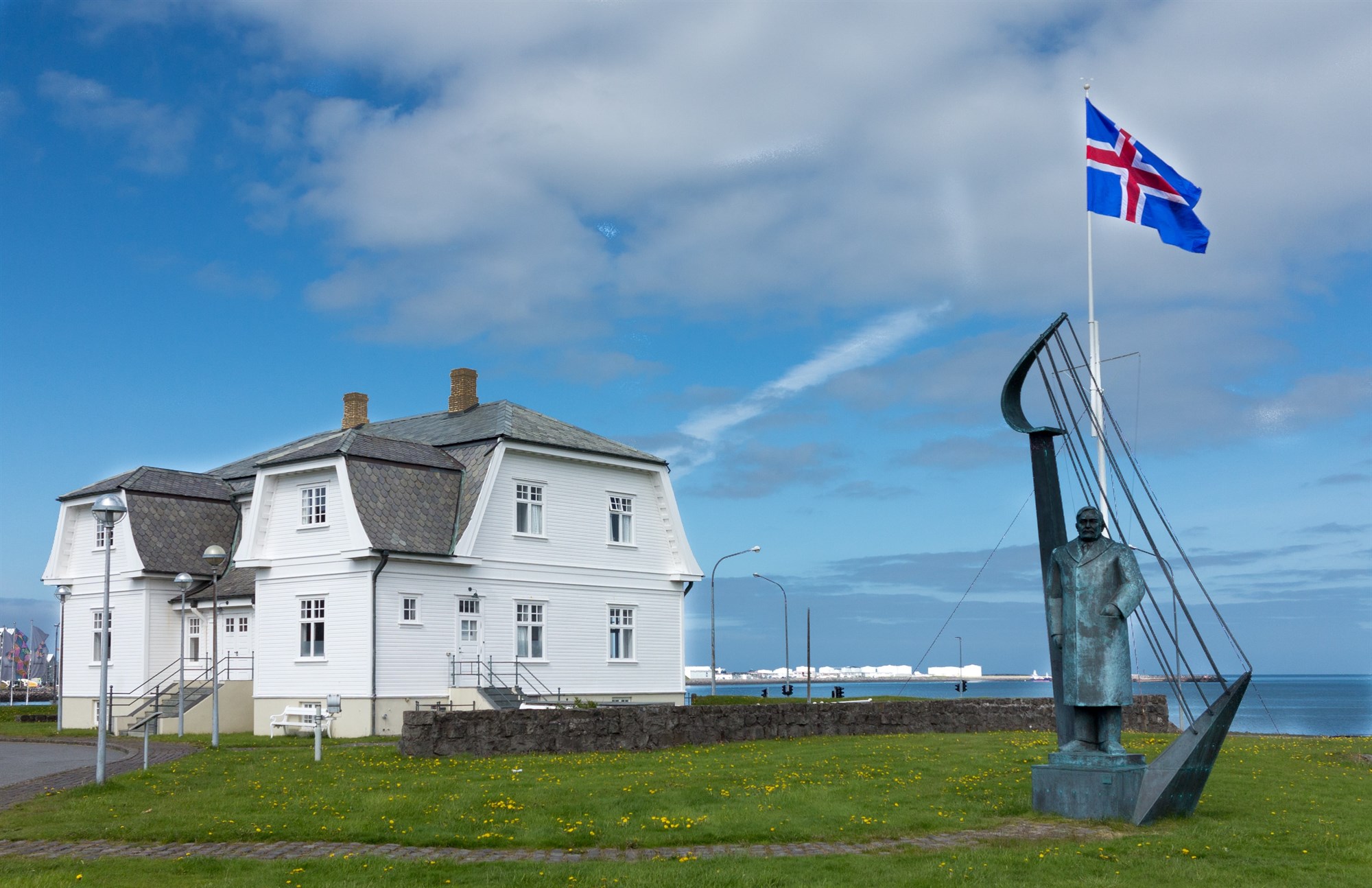 Hofdi House
This building may not look like much at first, but it's an incredible piece of architecture when it comes to its place in history. Mainly known for its role in the official end of the cold war in 1986, as well as hosting a number of A-list celebrities throughout the years, this is a great slice of the past to stroll past when exploring Iceland's seafront. Alongside this, the view out across the harbour from this white structure is worth witnessing for yourself.
If you're looking to explore Iceland's culture more, there are countless museums and galleries throughout Reykjavik to learn more about its history and contributions to art and music. Make sure you don't miss out on anything on your trip and book your ideal rental car with Reykjavik Rental Cars now.