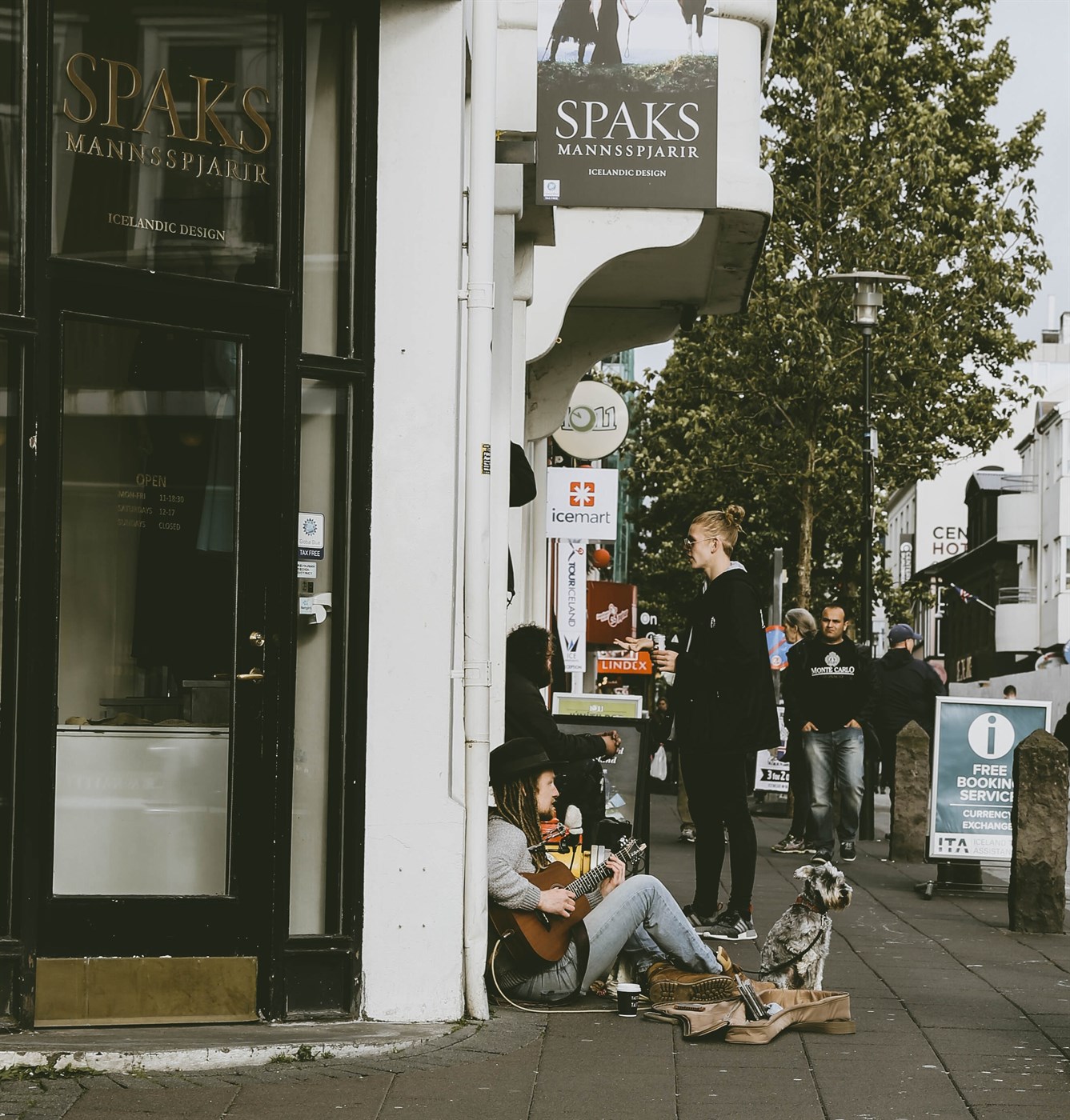 Music is a great way to get acquainted with a country. The lyrics, instruments, and overall sound of a band can tell a lot about the way they grew up and the way they live. When travelling, listening to music created in your destination country is a great way to immerse yourself. This is no different when travelling in Iceland.
Like any country, Iceland is full of musical genres and bands, with a notoriously creative population. Because it was so isolated from international influence, Iceland produces rather unique musical creators. Though you may be aware of Icelandic artists that were catapulted to the global stage, like Björk, you may be drawing a blank when it comes to modern Icelandic bands and singers.
Don't worry, we're here to help. We'll be taking you through some of the unmissable artists, bands, and Icelandic songs popular right now. Whether in Icelandic or in English, Icelandic songs can be totally immersive for Iceland's culture.
Valdimar
As a now 6-member band, Valdimar has been releasing music since their debut album Undraland in 2010. This album included "Yfirgefinn", their biggest hit and one of the most played songs in Iceland during the year 2011. Most of the songs released by Valdimar are written and sung in Icelandic. Despite the language barrier, these are still beautiful pieces of music to listen to, with soft, intimate builds and a mixture of instruments. When performing live, Valdimar tend to have a brass section to accent their sound, creating an electric, hearty atmosphere.
Ylja
If you are searching for something more in line with traditional Icelandic folk music, this folk duo is a great place to start. After forming in high school together, Ylja have created their music style based on their Icelandic folk roots while also approaching music with an experimental ear, both of which can be heard throughout their musical journeys. With some eerie and dramatic builds, their music is incredibly moving.
Vök
After forming to enter the music competition Músíktilraunir in 2013, Vök went on to win and gain considerable success and popularity in Iceland. Being a more modern band, Vök releases a lot of their songs in English rather than in Icelandic. With a definite pop style, their newest album was released earlier this year with a more rock feel and the band is currently on a worldwide tour. The below song is from their newest album.
Sólstafir
Music is a way of communicating for Sólstafir, a metal band from Iceland. Their connection to Iceland is incredibly strong and they create music with their home country firmly in the forefront of their minds. Having created music in English, Icelandic, and without words at all, rules are not something that the band stick to. Their song lyrics explore a multitude of themes throughout their discography, from Norse mythology to nature, depression to internalised misogyny. 
Daði Freyr
This may be a more familiar name when it comes to Icelandic music. After making music for around 10 years, Daði Freyr's career really took off with "Think About Things", almost an overnight pop sensation around the world. This song was meant to be Iceland's Eurovision entry, with the iconic choreography associated with the song. Daði Freyr continues to write and create music in his Berlin music studio.
If you really want to immerse yourself in Iceland, the best way is to embark on an Icelandic road trip! Browse our rental cars today and book your adventure.